Subscribe to Economic Trends & Insights
Discover our latest insights on all economic news, from breaking headlines to long-term trends.
Flexible Work Helps Disabled Workers
Disabled workers are helping close the labor gap thanks to remote work.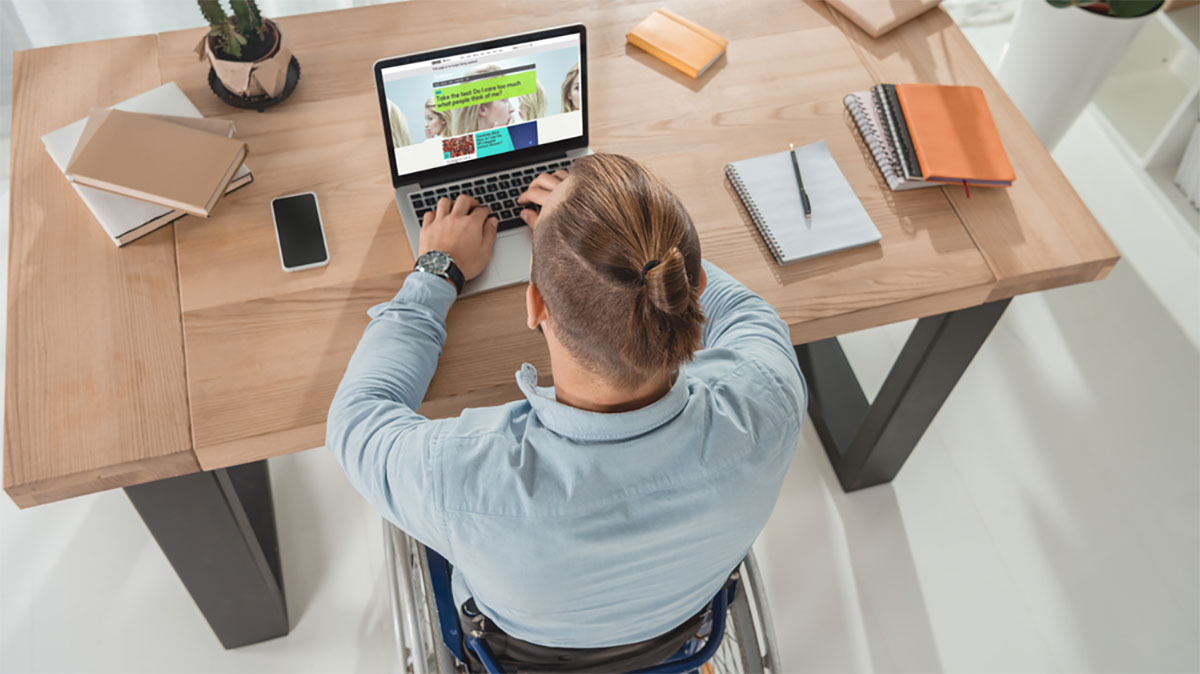 Tight labor markets can be great news for workers. As more employees are needed, workers find opportunities to earn and advance their careers that may have been withheld in times of greater slack. Today's tight labor market and the adoption of remote work are yielding gains for an often overlooked demographic: More disabled workers are returning to work.

Research by the Federal Reserve Bank of New York found that the number of disabled people in the U.S. workforce has increased by 900,000 since 2020. This classification is not an official medical designation, but rather based on survey respondents self-identifying as disabled. Given the timing of this surge, one culprit stands out as most likely: long COVID. Sufferers of long COVID commonly report symptoms of brain fog and fatigue; the flexibility of working from home allows patients to better manage their symptoms.
Tight labor markets and remote work arrangements have increased opportunities for the disabled.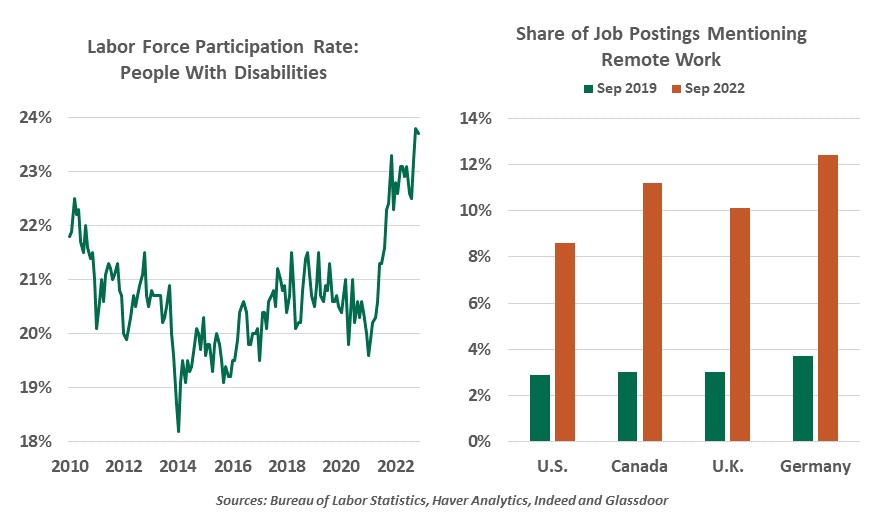 Of course, disability has causes far more diverse and severe than lingering COVID symptoms. Workers with physical disabilities often found any job with a commute to be impractical or impossible. These workers can stay fully connected and fully productive at home.
However, remote work is not a universal option. Countless essential jobs, from those in healthcare to transportation to maintenance, cannot be done remotely. Only 37% of jobs can be done entirely from home, according to recent estimates. The job forum Indeed observes that remote work opportunities are most often seen in only a subset of fields. These specialties require education and experience that cannot be assumed of the full work force. And as the economy is poised to slow, the perpetual availability of remote-only or remote-friendly positions cannot be assured.
For now, with the shortfall of workers proving persistent, every worker is needed. Bringing more potential workers back into the labor force is a win for employees, employers and taxpayers alike.
---
Information is not intended to be and should not be construed as an offer, solicitation or recommendation with respect to any transaction and should not be treated as legal advice, investment advice or tax advice. Under no circumstances should you rely upon this information as a substitute for obtaining specific legal or tax advice from your own professional legal or tax advisors. Information is subject to change based on market or other conditions and is not intended to influence your investment decisions.
© 2022 Northern Trust Corporation. Head Office: 50 South La Salle Street, Chicago, Illinois 60603 U.S.A. Incorporated with limited liability in the U.S. Products and services provided by subsidiaries of Northern Trust Corporation may vary in different markets and are offered in accordance with local regulation. For legal and regulatory information about individual market offices, visit northerntrust.com/terms-and-conditions.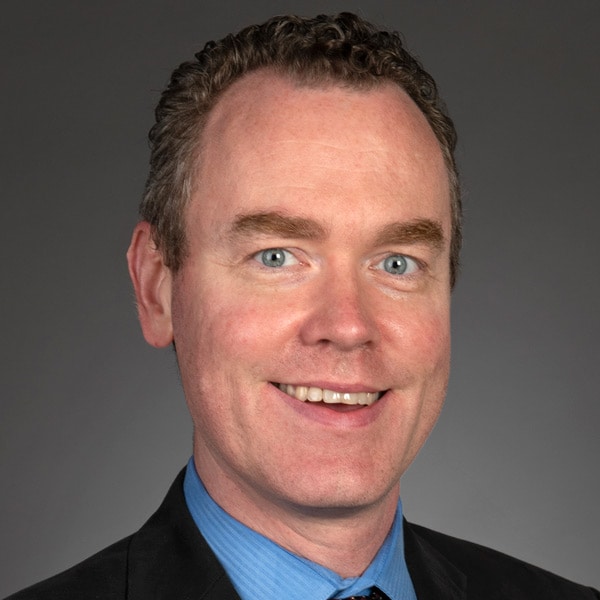 Ryan James Boyle
Senior Vice President, Senior Economist
Ryan James Boyle is a Senior Vice President and Senior Economist within the Global Risk Management division of Northern Trust. In this role, Ryan is responsible for briefing clients and partners on the economy and business conditions, supporting internal stress testing and capital allocation processes, and publishing economic commentaries.
Europe needs higher investments, which will only be possible with an overhaul of its fiscal rules.
America needs to look after its caregivers.