Subscribe to Economic Trends & Insights
Discover our latest insights on all economic news, from breaking headlines to long-term trends.
Immigration Improving
After two years away, foreign workers are returning to the U.S.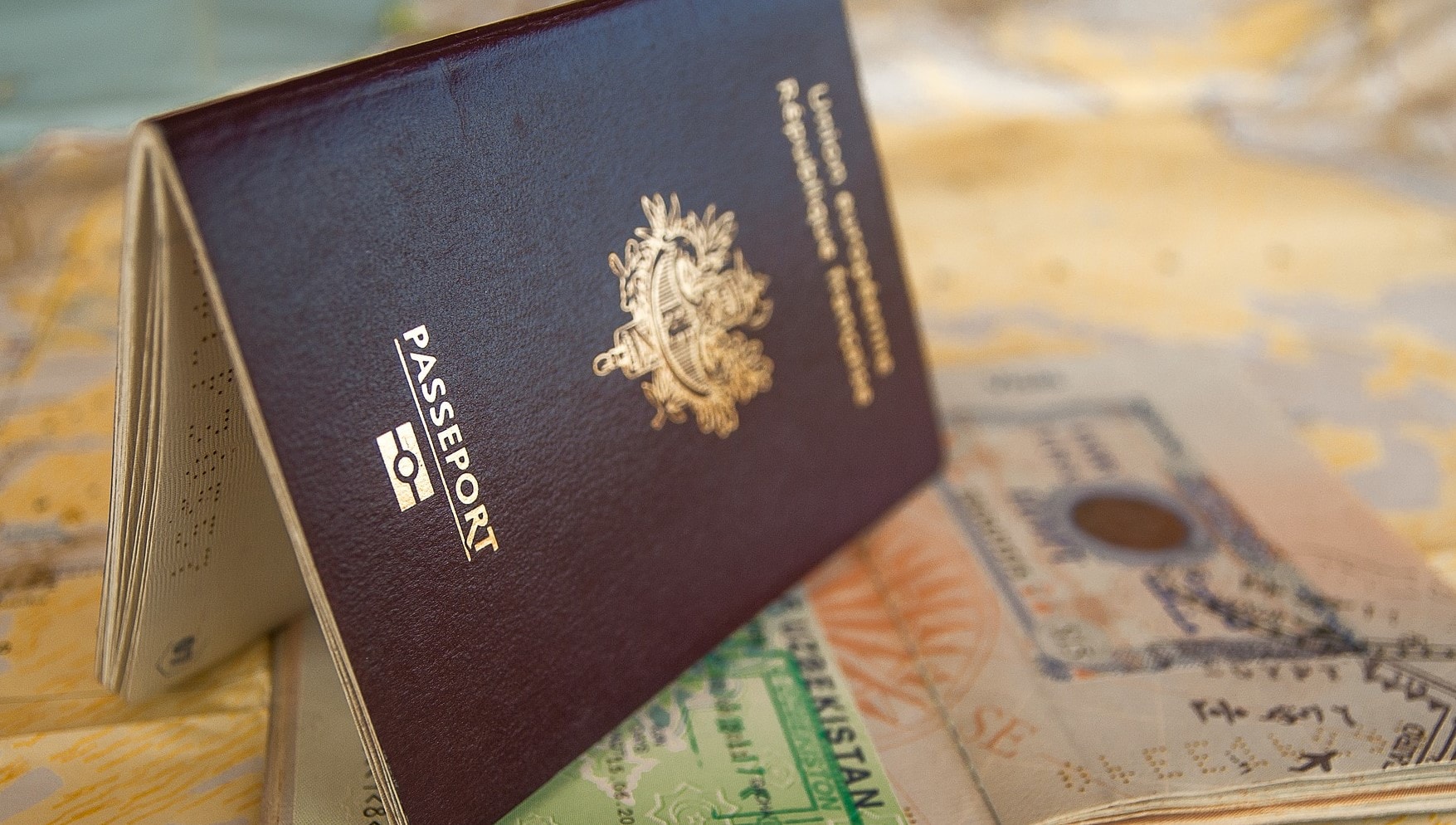 As summer brings us more occasions to travel and socialize, it is evident that labor shortages in the U.S. economy are becoming less pronounced. Last summer, anecdotes abounded of restaurants turning diners away from open tables and businesses curtailing hours for lack of staff. Those sights are rarer this year, and a recovery in immigration is one important driver.
Visas to enter the U.S. take two general forms: those for immigrants (intending to stay in the country permanently) and non-immigrants (staying temporarily). Both fell off during the pandemic. In 2020, borders were closed around the world in hopes of containing the global spread of COVID-19, and demand for workers was lower regardless. 
The next year, restrictions on activity faded as summer began, but workers abroad could not take jobs on short notice. Temporary workers must engage their local U.S. consular office for a visa. Those outposts were largely closed due to COVID restrictions. Businesses that relied on temporary foreign employees, from farms to summer camps, were left scrambling. This year, amid less uncertainty, a recovery is apparent. Visa issuance in the first eight months of fiscal 2022 has already matched the volume of 2021.
Immigration was always an important component of U.S. growth.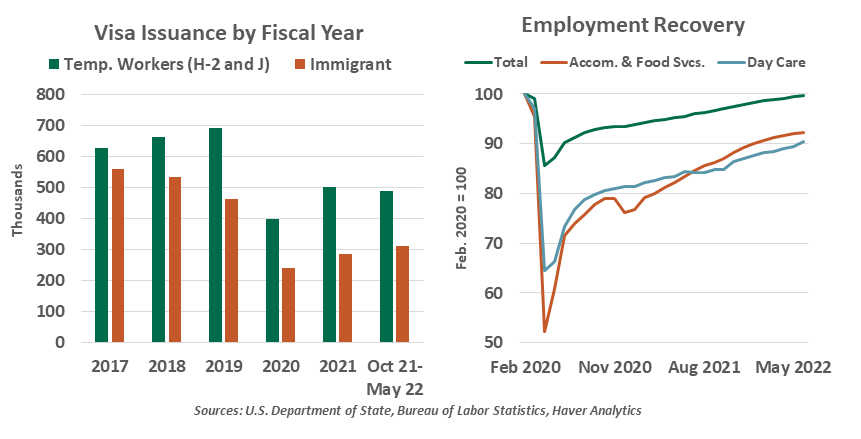 Permanent immigration is also shy of its prior levels. This process is complex, with a bevy of rules and quotas applied based on the applicant's skills and country of origin. For many applicants, the pandemic was only a modest slowdown in a years-long journey.
Additional help is still needed. Job openings were most recently estimated at over 10 million, with less than six million people unemployed. The rate of openings remains higher than average in lower-wage sectors like health care and food services. Wage increases over the past year have accrued especially to workers in these lower-paying sectors, which are often the starting point for immigrants' labor journeys. But higher wages alone cannot create new labor supply.
An expanding labor force is a vital ingredient for an economy's potential output. Restoring the flow of immigration will reopen the U.S. economy today and sustain economic growth in the years ahead.


---
Information is not intended to be and should not be construed as an offer, solicitation or recommendation with respect to any transaction and should not be treated as legal advice, investment advice or tax advice. Under no circumstances should you rely upon this information as a substitute for obtaining specific legal or tax advice from your own professional legal or tax advisors. Information is subject to change based on market or other conditions and is not intended to influence your investment decisions.
© 2022 Northern Trust Corporation. Head Office: 50 South La Salle Street, Chicago, Illinois 60603 U.S.A. Incorporated with limited liability in the U.S. Products and services provided by subsidiaries of Northern Trust Corporation may vary in different markets and are offered in accordance with local regulation. For legal and regulatory information about individual market offices, visit northerntrust.com/terms-and-conditions.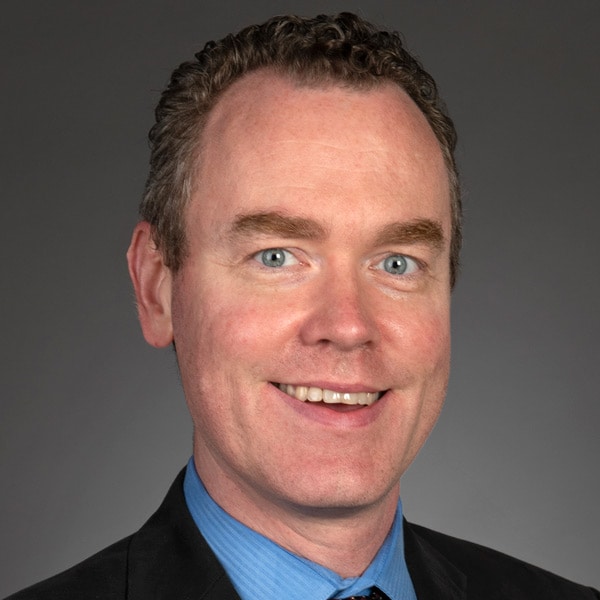 Ryan James Boyle
Senior Vice President, Senior Economist
Ryan James Boyle is a Senior Vice President and Senior Economist within the Global Risk Management division of Northern Trust. In this role, Ryan is responsible for briefing clients and partners on the economy and business conditions, supporting internal stress testing and capital allocation processes, and publishing economic commentaries.
What drove the U.S. dollar's surge, and can it last?
New signs of stress are evident in China's property market.