Subscribe to Economic Trends & Insights
Discover our latest insights on all economic news, from breaking headlines to long-term trends.
New Business Formation Holds Up
New businesses take time to appear in surveys and economic measurements.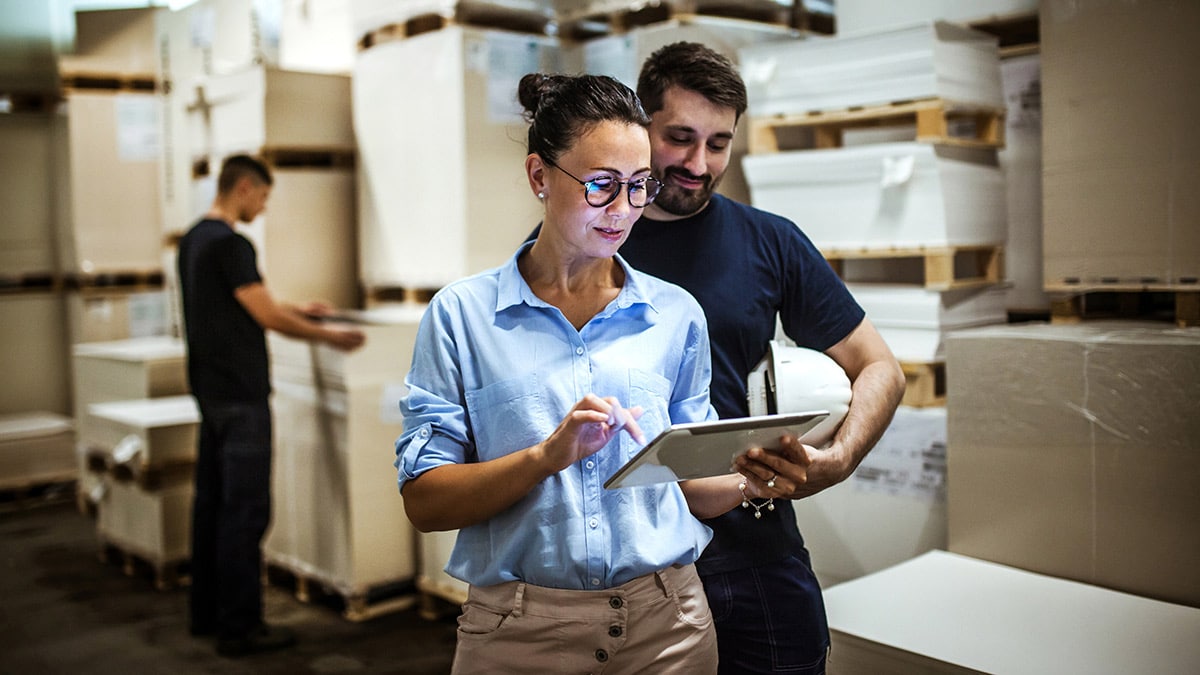 The supply of labor in the United States struggled to keep pace with the economic recovery from the pandemic, evident in the spate of "HELP WANTED" signs in storefronts. But to the economist's eye, there is an even more exciting sign appearing in many dark windows: "OPENING SOON." New business formation has been on an encouragingly high trend in the wake of COVID-19.
The upward shift in formation is a welcome change from the pre-pandemic trend. The 2010's have now been diagnosed as a "lost decade of entrepreneurship;" the severe recession and ensuing slow recovery made entrepreneurs hesitant and incumbents more powerful. Initially, the upswing in business creation could be viewed skeptically as a ripple effect of the shutdown and reopening wave of 2020, when all statistics showed anomalous patterns. But the most current readings of business formation and applications paint an encouraging picture of sustained creation, holding at a consistently higher level than was seen before the pandemic.   
The most fervent new business creation aligns with pandemic trends: applications for new e-commerce and transportation ventures surged initially as stay-at-home demand rose; leisure and hospitality applications followed suit as the reopening generated more entrepreneurial interest. 
And on the other side, business deaths have returned to their pre-pandemic levels. Allowing for seasonal closures or reorganization, businesses must report no employment for three quarters to be considered permanently closed. Unsurprisingly, closures surged in the second quarter of 2020, but fell rapidly in the second half of the year. Falling unemployment claims throughout 2021 suggest relatively few closures ensued last year.
Entrepreneurship is vital for any dynamic economy. It creates new jobs and new wealth. Every large firm can trace its beginnings to a small business. And in today's context, it adds to our understanding of the persistent riddle of where the workers have gone. 
Prior to the pandemic, the share of people employed by establishments with 1-4 workers held steadily around 6.2%.  As of the first quarter of 2021 (the latest available observation), the share increased to 6.8%. This shift represents over 800,000 workers moving to small firms. Though the flow cannot be tracked with certainty, many of those moves must be to firms that workers opened themselves. Indeed, there may be a bifurcation under way, as the smallest and largest employers (by headcount) increased their share of employment, but those in the middle declined.
New businesses are vital for economic growth.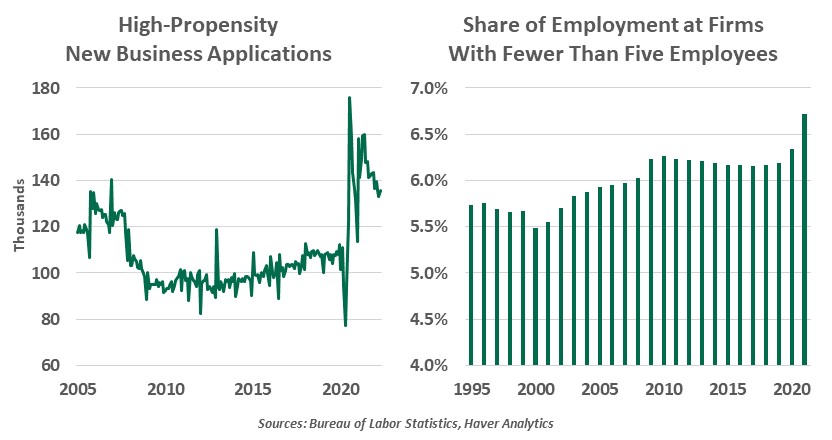 The shift toward smaller employers compounds measurement challenges in economic data. Vital statistics like gross domestic product, payroll employment and producer price inflation are performed using company surveys. New businesses take time to make their way into survey panels. Some of the growth fueling the current recovery is likely not yet reflected in official employment measurements. Some of the "missing" workers from the payroll survey are likely employed at new small firms.
Evidence from U.S. online review portal Yelp also shows continual new business creation. Yelp's users reported over 150,000 new entries in the first quarter of 2022, above pre-pandemic trends. Reopening categories lead the story, as hotels and nightlife destinations were the most common new destinations on the site. This is a useful corroboration of the federal statistics, as it is not only timely, but represents real consumer-facing businesses. 
The COVID disruption changed many people's outlooks, including asking important questions about our employment. For some, it provided a lasting impetus to strike out on their own. While there is no sugar-coating a pandemic, the resulting surge in entrepreneurship may pay a lasting dividend to the economy.
---
Information is not intended to be and should not be construed as an offer, solicitation or recommendation with respect to any transaction and should not be treated as legal advice, investment advice or tax advice. Under no circumstances should you rely upon this information as a substitute for obtaining specific legal or tax advice from your own professional legal or tax advisors. Information is subject to change based on market or other conditions and is not intended to influence your investment decisions.
© 2022 Northern Trust Corporation. Head Office: 50 South La Salle Street, Chicago, Illinois 60603 U.S.A. Incorporated with limited liability in the U.S. Products and services provided by subsidiaries of Northern Trust Corporation may vary in different markets and are offered in accordance with local regulation. For legal and regulatory information about individual market offices, visit northerntrust.com/terms-and-conditions.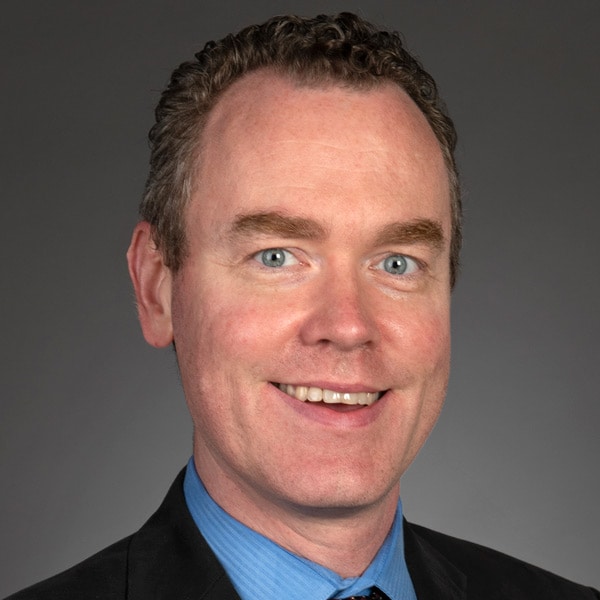 Ryan James Boyle
Senior Vice President, Senior Economist
Ryan James Boyle is a Senior Vice President and Senior Economist within the Global Risk Management division of Northern Trust. In this role, Ryan is responsible for briefing clients and partners on the economy and business conditions, supporting internal stress testing and capital allocation processes, and publishing economic commentaries.
Food inflation is painful, but starvation is worse.
Temporary increases for specific items can create more lasting and widespread problems for the price level.