Who We Serve

What We Do

About Us

Insights & Research
Who We Serve

What We Do

About Us

Insights & Research
Subscribe to Economic Trends & Insights
Discover our latest insights on all economic news, from breaking headlines to long-term trends.
Rivers Turning Into Rivulets
Droughts bring major risks for commerce and agriculture.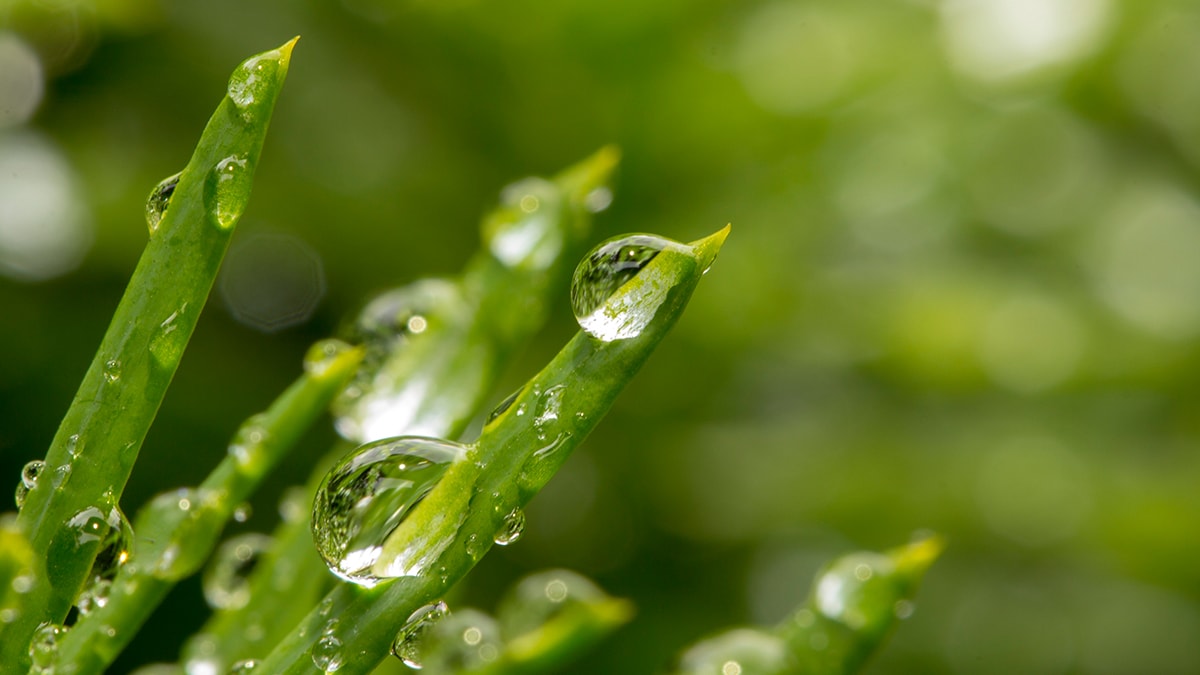 An unusually dry winter and extreme heat in summer have pushed Europe towards its worst drought in almost five centuries, forcing governments to declare national water emergencies. Water scarcity has hit over 60% of the area from Portugal to Eastern Europe, distressing lives and livelihoods of people across the continent. 
The consequences of droughts go well beyond water restrictions for households. Record-breaking temperatures in Europe are affecting a host of industries from transport to tourism to agriculture. 
The hot and dry spell has lowered crop yields amid dwindling river levels, a major source of freshwater in Europe, as farming activities require a large amount of water. While European household consumption accounts for only 10% of direct total water usage, about 60% is used by the agriculture sector. 
The lack of rainfall is disrupting freight, as falling water levels in the Rhine River have rendered portions of it unnavigable. The river connects the industrial belts of Germany, Switzerland and Denmark, and carries everything from grains to chemicals to coal. Shippers are experiencing delays and higher costs.   
Water scarcity will aggravate the European energy and food crises.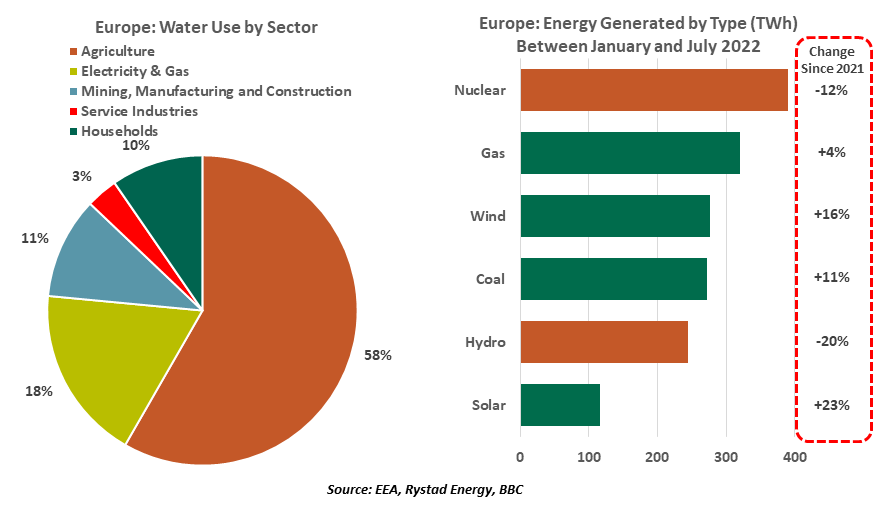 Europe is already facing an energy crisis from disruptions in natural gas supplies and record high prices. Low water levels in the region's rivers are now putting pressure on the power supply too. Hydroelectricity generation has fallen by 20% in Europe and by 44% in Spain. Nuclear power output has also been affected, as water is needed to cool the reactors.
Summer droughts are increasingly becoming the norm in Europe, costing an estimated €100 billion over the past three decades. Four of the past five European summers have been extremely dry. According to the European Commission, drought-related damage will cost the European Union about €9 billion a year, soaring to an annual €40 billion under a 3°C temperature rise scenario.
The economic climate of Europe isn't looking very bright for a host of reasons. Climate change is certainly one of them.
---
Information is not intended to be and should not be construed as an offer, solicitation or recommendation with respect to any transaction and should not be treated as legal advice, investment advice or tax advice. Under no circumstances should you rely upon this information as a substitute for obtaining specific legal or tax advice from your own professional legal or tax advisors. Information is subject to change based on market or other conditions and is not intended to influence your investment decisions.
© 2022 Northern Trust Corporation. Head Office: 50 South La Salle Street, Chicago, Illinois 60603 U.S.A. Incorporated with limited liability in the U.S. Products and services provided by subsidiaries of Northern Trust Corporation may vary in different markets and are offered in accordance with local regulation. For legal and regulatory information about individual market offices, visit northerntrust.com/terms-and-conditions.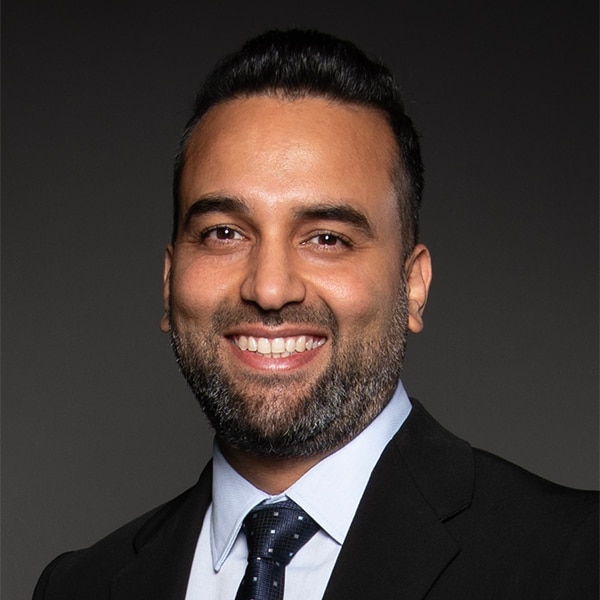 Vaibhav Tandon
Vice President, Economist
Vaibhav Tandon is an Economist within the Global Risk Management division of Northern Trust. In this role, Vaibhav briefs clients and colleagues on the economy and business conditions, supports internal stress testing and capital allocation processes, and publishes the bank's formal economic viewpoint. He publishes weekly economic commentaries and monthly global outlooks.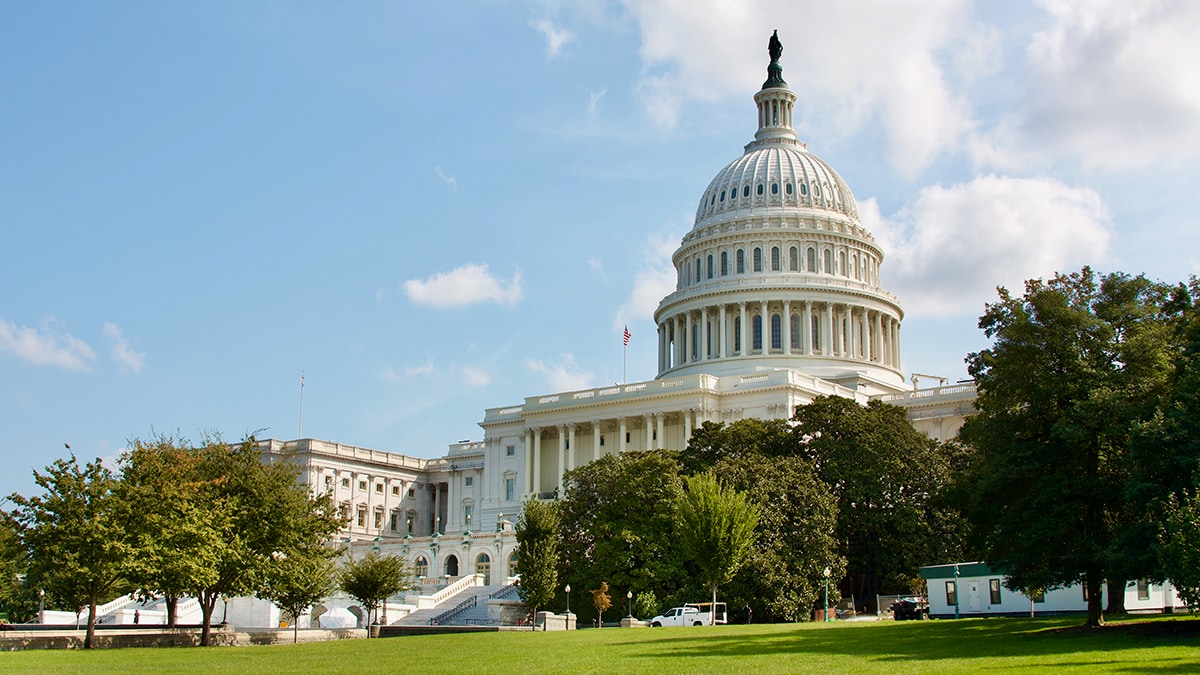 A long negotiation cycle yields green investment, a smaller deficit and higher corporate taxes.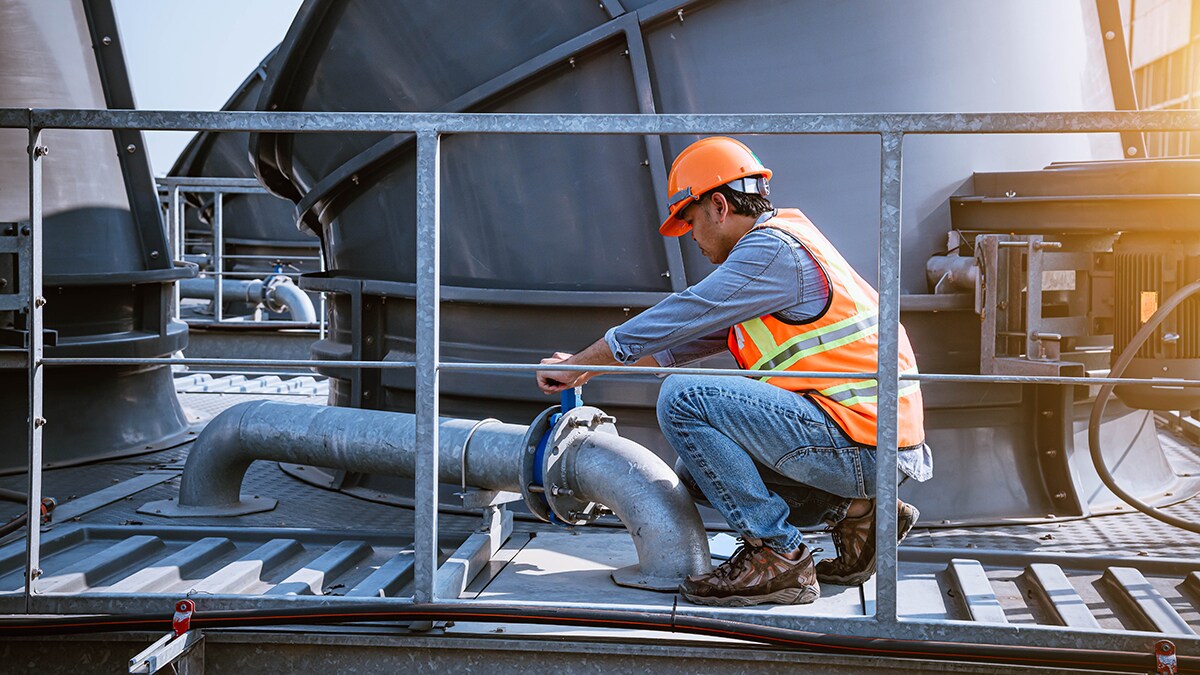 Natural gas is difficult to ship, leaving Europe exposed to soaring energy prices.