Who We Serve

What We Do

About Us

Insights & Research
Who We Serve

What We Do

About Us

Insights & Research
Subscribe to Economic Trends & Insights
Discover our latest insights on all economic news, from breaking headlines to long-term trends.
Russia: Sanctions and Shortages
The potential economic costs will hopefully be significant enough to head off Ukraine-Russia conflict.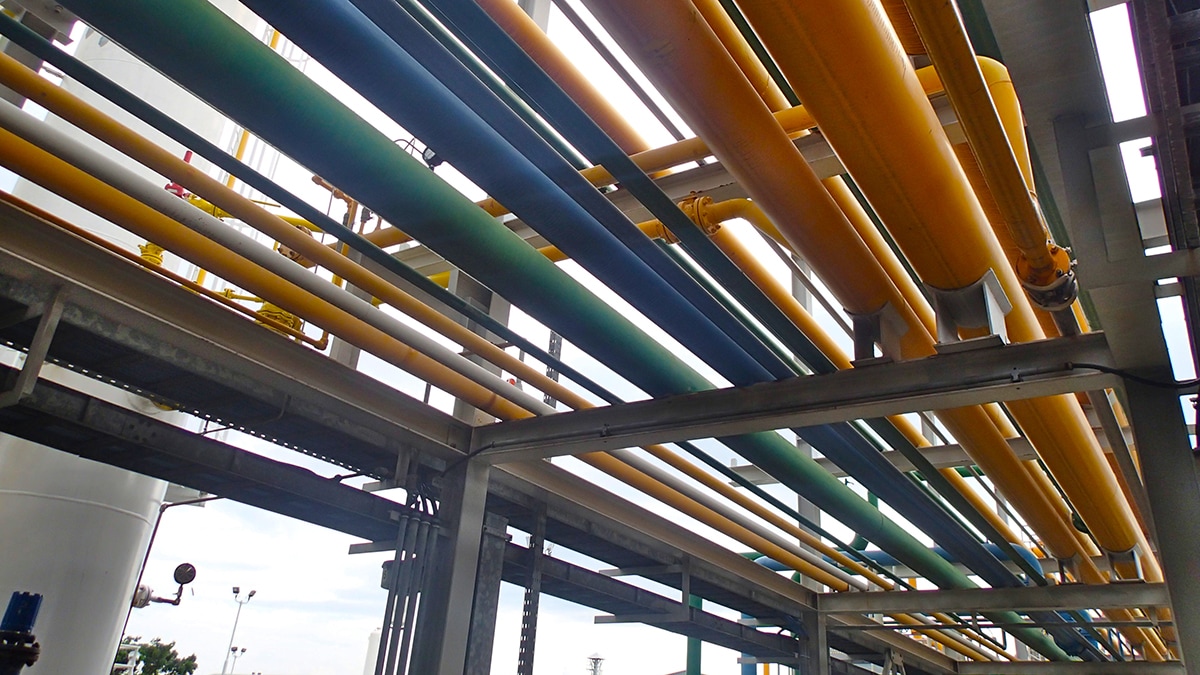 As of this writing, Russia reportedly has 136,000 troops massed along the border with Ukraine. The possibility of invasion has been present for some weeks; negotiations aimed at avoiding a worst-case outcome are ongoing.
Should Russia follow through on its threat, the direct economic impact is likely to be small. Ukraine's gross domestic product ranks 57th in the world, and the country is not a major player in global trade. Its finances are not in good order; the International Monetary Fund (IMF) has been providing assistance for more than twenty years.
What might follow an invasion is of potentially more consequence to global commerce and global markets. Russia is already subject to a series of financial sanctions against key individuals and businesses; this is among the factors that have caused the Russian economy to underperform over the past decade.
The U.S. and Europe have threatened to broaden and deepen these restrictions. Russia could potentially find itself shut out of global banking and payment systems, making it even more difficult for them to trade and attract capital. 
The battle over Ukraine may be fought in the financial markets.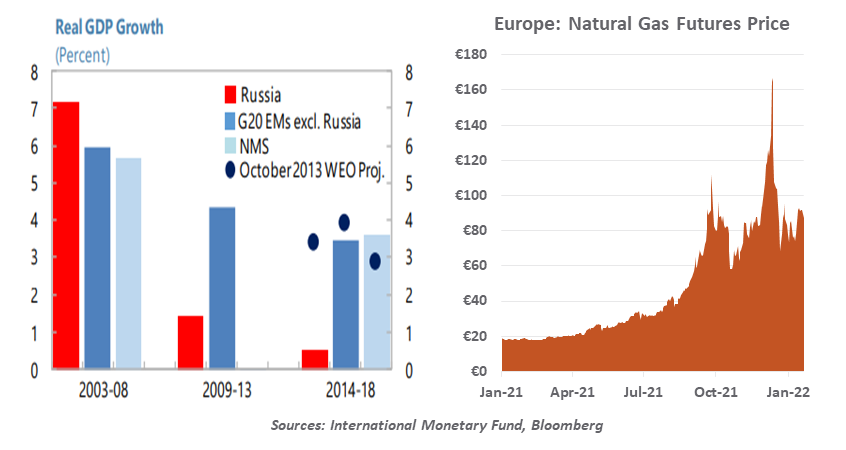 To work around these measures, Russia has been deepening its ties with China. And to retaliate against the West, Russia might decide to curtail supplies of natural gas. Western Europe relies on Russia for 30%-40% of its gas, depending on the season. New pipelines have been the subject of controversy, for fear of deepening dependence on Russia.
In the short term, it would be difficult for Europe to compensate. Natural gas is not easy to store or transport, so inventories are low and alternative channels can take a long time to develop. With inflation already running high, an energy price shock would be especially unwelcome.
But an outright embargo would certainly hasten the drive to diversify, which would ultimately deprive Russia of revenue and leverage. Sole suppliers have an incentive to keep their clients addicted.
If conflict between Russia and the West escalates, therefore, it may largely be fought on economic battlefields. Hopefully, the potential costs in dollars, euros, hryvni and rubles will be significant enough to head off conflict in the first place.

Don't miss our latest insights:
The State And Local Government Crisis That Wasn't
---
Information is not intended to be and should not be construed as an offer, solicitation or recommendation with respect to any transaction and should not be treated as legal advice, investment advice or tax advice. Under no circumstances should you rely upon this information as a substitute for obtaining specific legal or tax advice from your own professional legal or tax advisors. Information is subject to change based on market or other conditions and is not intended to influence your investment decisions.
© 2022 Northern Trust Corporation. Head Office: 50 South La Salle Street, Chicago, Illinois 60603 U.S.A. Incorporated with limited liability in the U.S. Products and services provided by subsidiaries of Northern Trust Corporation may vary in different markets and are offered in accordance with local regulation. For legal and regulatory information about individual market offices, visit northerntrust.com/terms-and-conditions.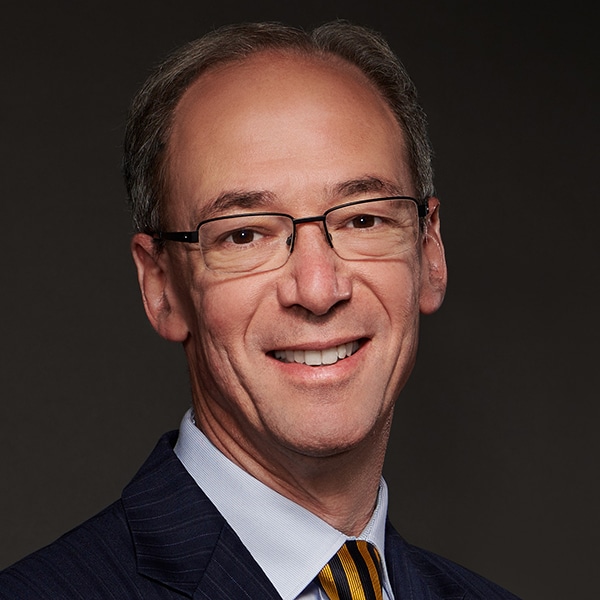 Carl R. Tannenbaum
Executive Vice President and Chief Economist
Carl Tannenbaum is the Chief Economist for Northern Trust. In this role, he briefs clients and colleagues on the economy and business conditions, prepares the bank's official economic outlook and participates in forecast surveys. He is a member of Northern Trust's investment policy committee, its capital committee, and its asset/liability management committee.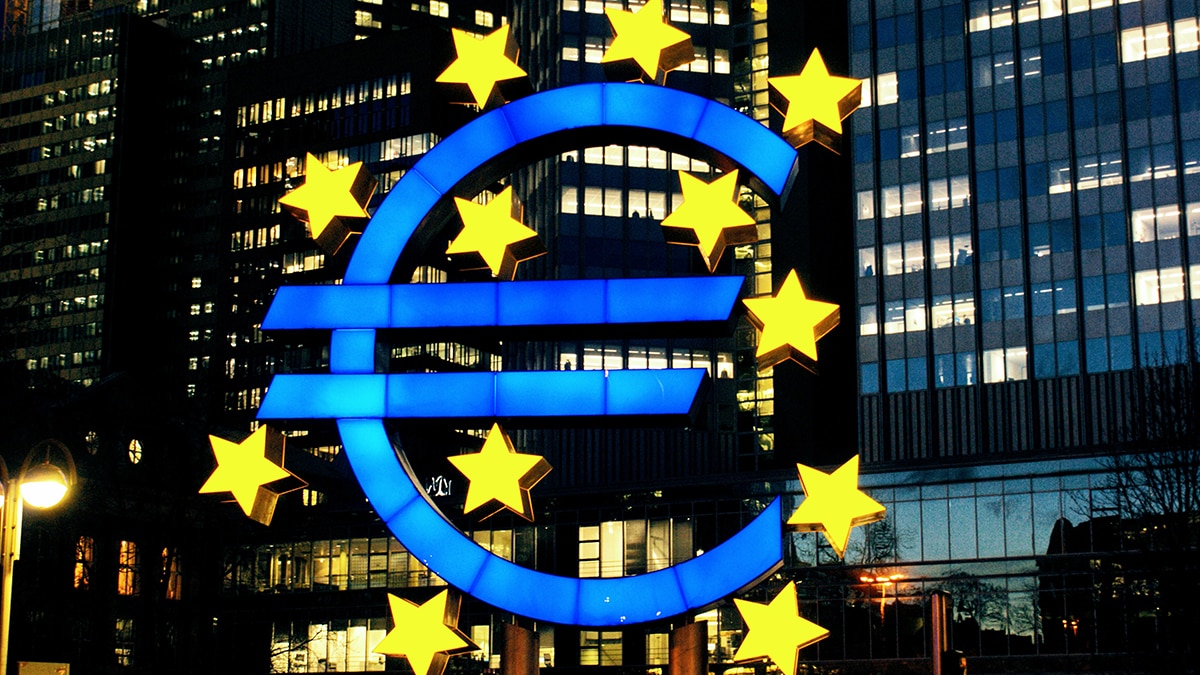 The macroeconomic picture still doesn't support the case for monetary tightening in the eurozone.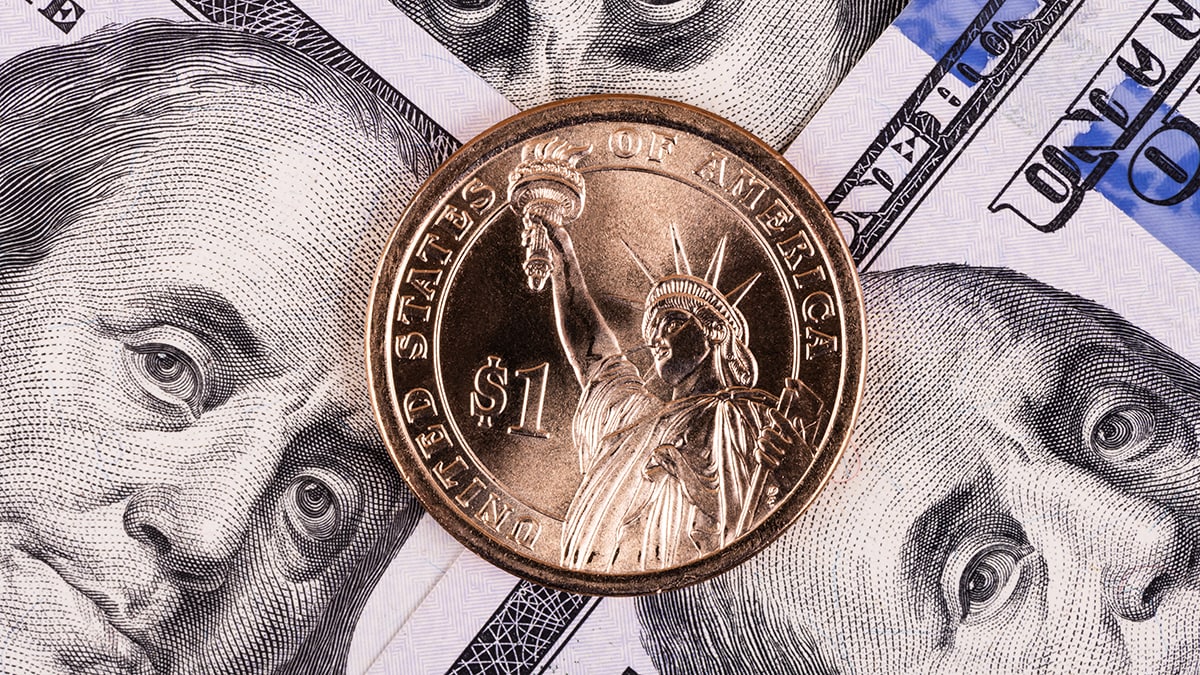 Federal support is no longer needed, but states aren't turning the funds down.