Subscribe to Economic Trends & Insights
Discover our latest insights on all economic news, from breaking headlines to long-term trends.
Stalled State and Local Employment
Government agencies struggled to match rapid wage gains and hiring in the private sector.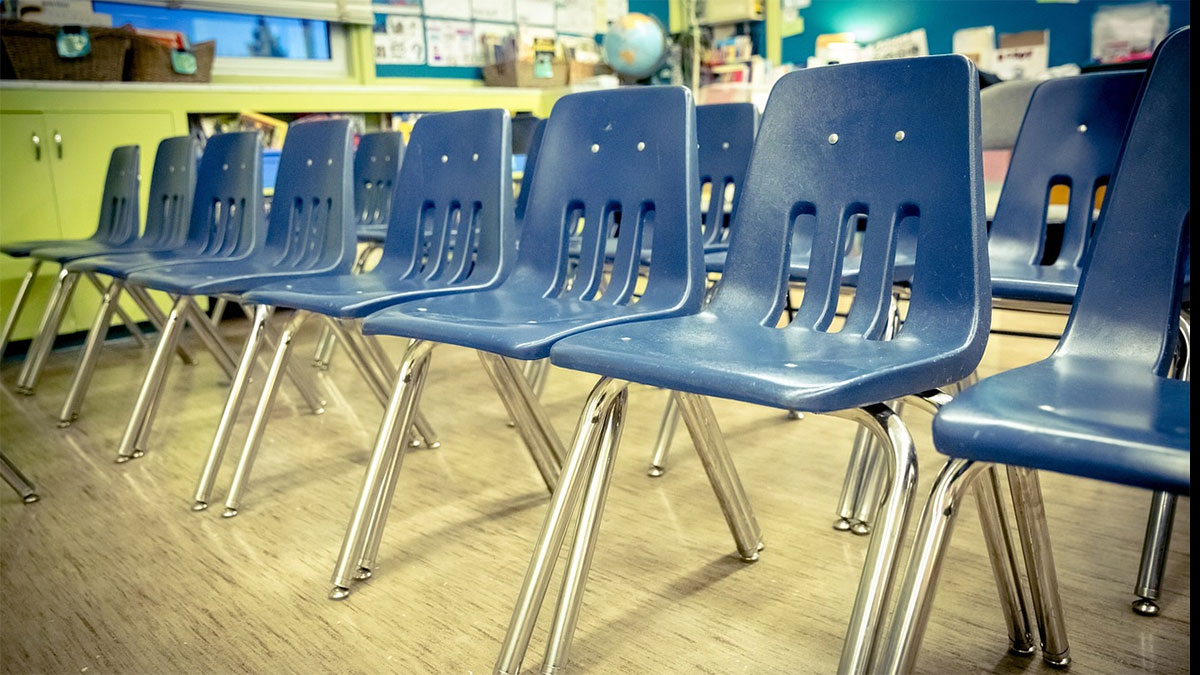 I try not to deal in stereotypes, but in the case of government work, I have a one-year internship at a state agency to look back on. I recall a workplace much as one might expect from a government office: well-defined roles and tasks, a slow pace of work, unremarkable pay. It's a stable and safe place to make a living. But in a hot labor market, the placidity of state and municipal government jobs could not compete with the blowout in the private sector.
State and local government employment fell like most other sectors during the pandemic shutdowns, but its recovery has not kept pace with the private sector. State and local payrolls are still 2.7% below their February 2020 peak, while total private employment passed that milestone in June of this year. 
The challenge is acute for public schools. About half of state and local government employees work in education, where attrition has risen. COVID provided a cue for older teachers to retire out of classrooms, and remaining educators report rising feelings of burnout. Teachers' soft skills open a variety of paths into other callings. Stressful years have also taken their toll on workers in law enforcement and public health.
Government agencies struggled to compete with rapid private sector wage gains.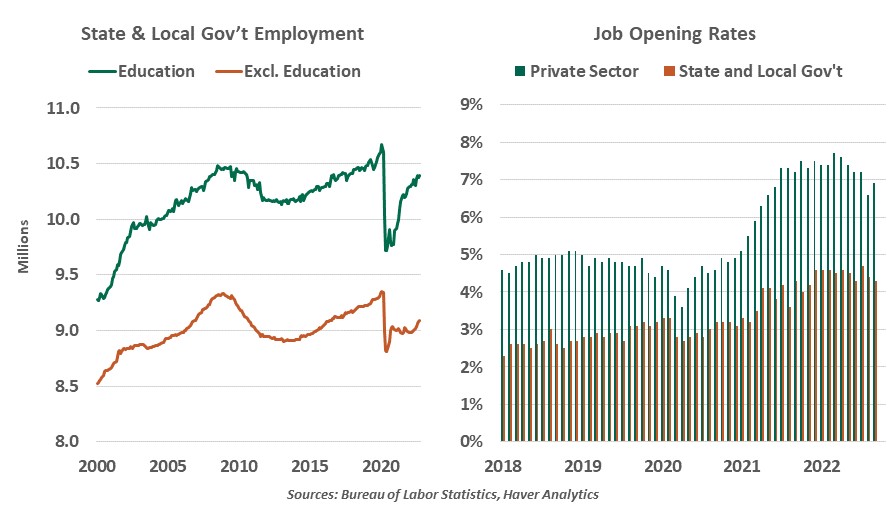 Opening rates for state and local jobs rose but did not match the surge seen in the private sector. In part, this is due to uncertainty around funding. The pandemic caused immediate worries about tax revenue, especially for local bodies more dependent on sales tax collections. Special federal funding for states did not evenly flow to municipalities, and administrators were hesitant to use temporary supplements to fund permanent, full-time employees.
Where positions are open, government recruiters have a tough pitch to make. Wage gains in education and public administration have not kept pace with market rates: the third quarter Employment Cost Index showed wages grew 5.3% over the past year for private workers, but only 4.1% for state and local government jobs. Occasional calls for raises have not brought widespread gains. 
The teachers, police officers and paramedics employed by local governments are essential to civil society. Closing lingering employment gaps in these sectors must become a more important public priority.
---
Information is not intended to be and should not be construed as an offer, solicitation or recommendation with respect to any transaction and should not be treated as legal advice, investment advice or tax advice. Under no circumstances should you rely upon this information as a substitute for obtaining specific legal or tax advice from your own professional legal or tax advisors. Information is subject to change based on market or other conditions and is not intended to influence your investment decisions.
© 2022 Northern Trust Corporation. Head Office: 50 South La Salle Street, Chicago, Illinois 60603 U.S.A. Incorporated with limited liability in the U.S. Products and services provided by subsidiaries of Northern Trust Corporation may vary in different markets and are offered in accordance with local regulation. For legal and regulatory information about individual market offices, visit northerntrust.com/terms-and-conditions.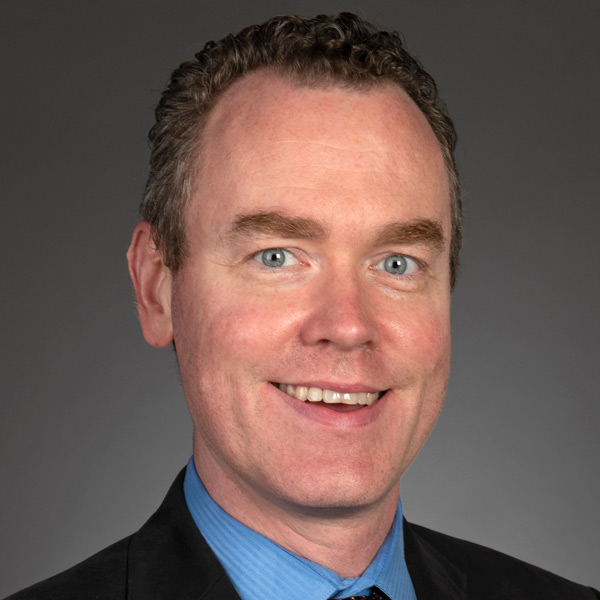 Ryan James Boyle
Vice President, Senior Economist
Ryan James Boyle is a Vice President and Senior Economist within the Global Risk Management division of Northern Trust. In this role, Ryan is responsible for briefing clients and partners on the economy and business conditions, supporting internal stress testing and capital allocation processes, and publishing economic commentaries.
A split government will limit aggressive agendas and progress on important longer-term issues.
China is still far from open for business as usual.