Who We Serve

What We Do

About Us

Insights & Research
Who We Serve

What We Do

About Us

Insights & Research
Subscribe to Economic Trends & Insights
Discover our latest insights on all economic news, from breaking headlines to long-term trends.
Europe's Struggles With Natural Gas
Natural gas is difficult to ship, leaving Europe exposed to soaring energy prices.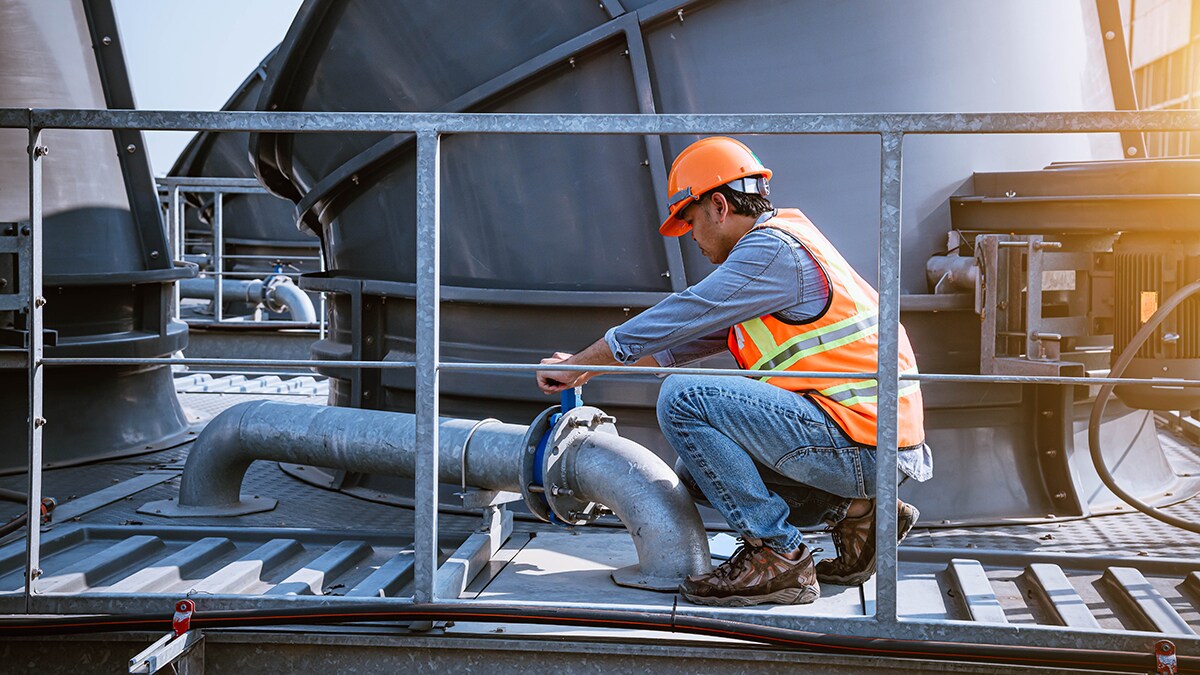 I have a theory: we are all fated to spend our lives with partners whose sense of temperature is the opposite of ours. That is certainly the case in my home; my wife is always hot, and I am always cold. She has complete power over the thermostat, so I have been reduced to trundling space heaters around, even at the height of summer.
I have advocated for a different equilibrium, partly on economic grounds. Our utility bills are much larger in the summer than the winter; staying cool has historically been much more expensive than staying warm. But for many around the world, staying warm as the weather turns colder this year is going to be an expensive proposition.
Natural gas is a leading fuel for home heating in the U.S. and Western Europe. Almost half of American homes use gas for heating, as do 38% of the homes in Europe. Unlike oil, natural gas is an unstable fuel. It typically travels compressed through special pipelines, or in liquid form (LNG) in specially equipped trucks and tankers.
Because it isn't easy or cheap to transport, natural gas markets are regional, not global. Last year, for example, gas prices were about $4 per million British thermal units in the United States, $9 in Germany, and around $18 in China.
Those readings were taken before the Russian invasion of Ukraine, which has involved both military and economic measures. On the latter front, the West has placed severe sanctions on Russian individuals and firms. In retaliation, Russia has begun to close the spigots on the natural gas pipelines that connect Siberia to Western Europe. Flows have dropped by almost two thirds, and European prices for natural gas have quadrupled.
European nations have been feverishly trying to rebuild their stocks before the season changes, and rationing will also have to be part of the program. Countries are contemplating how best to allocate scarce supplies among households and firms: high utility bills will do damage to consumption, while reduced factory operations will limit industrial output. The discomfort will vary by country, but the shortages will take a significant toll on growth in the winter months.
Longer term, Western Europe is seeking to reduce its reliance on Russian gas. This would serve the dual goals of becoming more economically independent and depriving Russia of a substantial revenue source. In the near term, increased LNG shipments from the United States and other countries may be a solution.
According to the Energy Information Agency (EIA), the U.S. will export about 12 billion cubic feet per day (bcfd) of natural gas this year. Most of that supply has traditionally gone to Asia, whose lack of local sources forces them to pay the highest prices for imports. Europe is certainly willing to match (or improve upon) those prices in the current environment, and the U.S. has been sending more LNG their way. This has produced a modest rise in U.S. natural gas prices.
There are no easy solutions to Europe's gas crisis.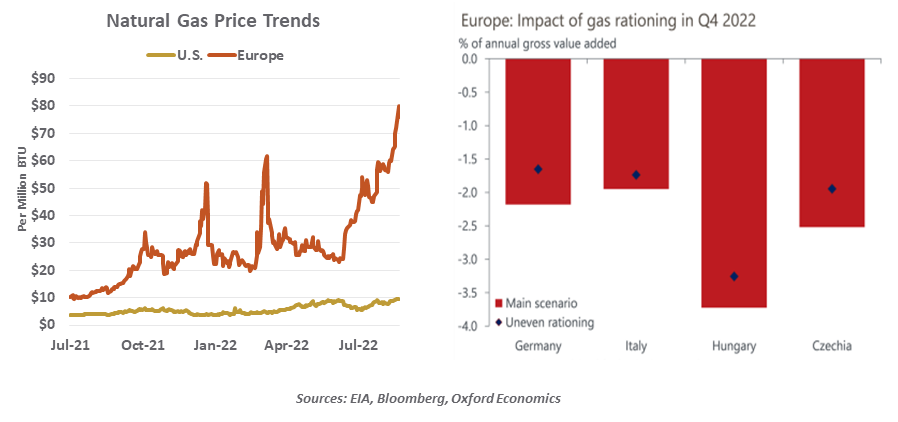 But the logistics involved with relying on LNG sourced from long distances are formidable. A plant outage curtailed U.S. supply earlier this summer; securing enough tanker capacity may not be easy; and transporting the gas across Europe from seaside terminals will require careful choreography.
The appetite for building LNG infrastructure in Europe may also be bounded by the climate commitments made by a number of countries. The ultimate goal may be to replace Russian gas with more sustainable and greener sources, which could limit the useful lives of new LNG terminals and tankers.
Winter in Northern Europe is not that far off, and it promises to be a chilly one (in more ways than one). For that reason, my wife has announced that she will be spending some months there. I think I am welcome to join her…but I'll need a bigger space heater.
---
Information is not intended to be and should not be construed as an offer, solicitation or recommendation with respect to any transaction and should not be treated as legal advice, investment advice or tax advice. Under no circumstances should you rely upon this information as a substitute for obtaining specific legal or tax advice from your own professional legal or tax advisors. Information is subject to change based on market or other conditions and is not intended to influence your investment decisions.
© 2022 Northern Trust Corporation. Head Office: 50 South La Salle Street, Chicago, Illinois 60603 U.S.A. Incorporated with limited liability in the U.S. Products and services provided by subsidiaries of Northern Trust Corporation may vary in different markets and are offered in accordance with local regulation. For legal and regulatory information about individual market offices, visit northerntrust.com/terms-and-conditions.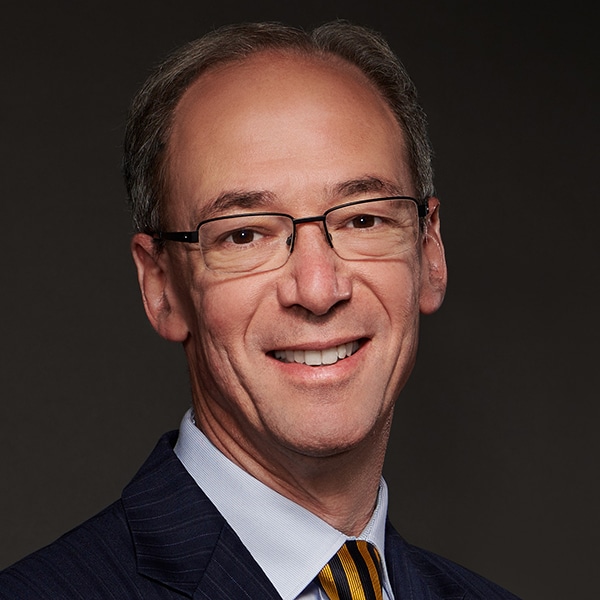 Carl R. Tannenbaum
Executive Vice President and Chief Economist
Carl Tannenbaum is the Chief Economist for Northern Trust. In this role, he briefs clients and colleagues on the economy and business conditions, prepares the bank's official economic outlook and participates in forecast surveys. He is a member of Northern Trust's investment policy committee, its capital committee, and its asset/liability management committee.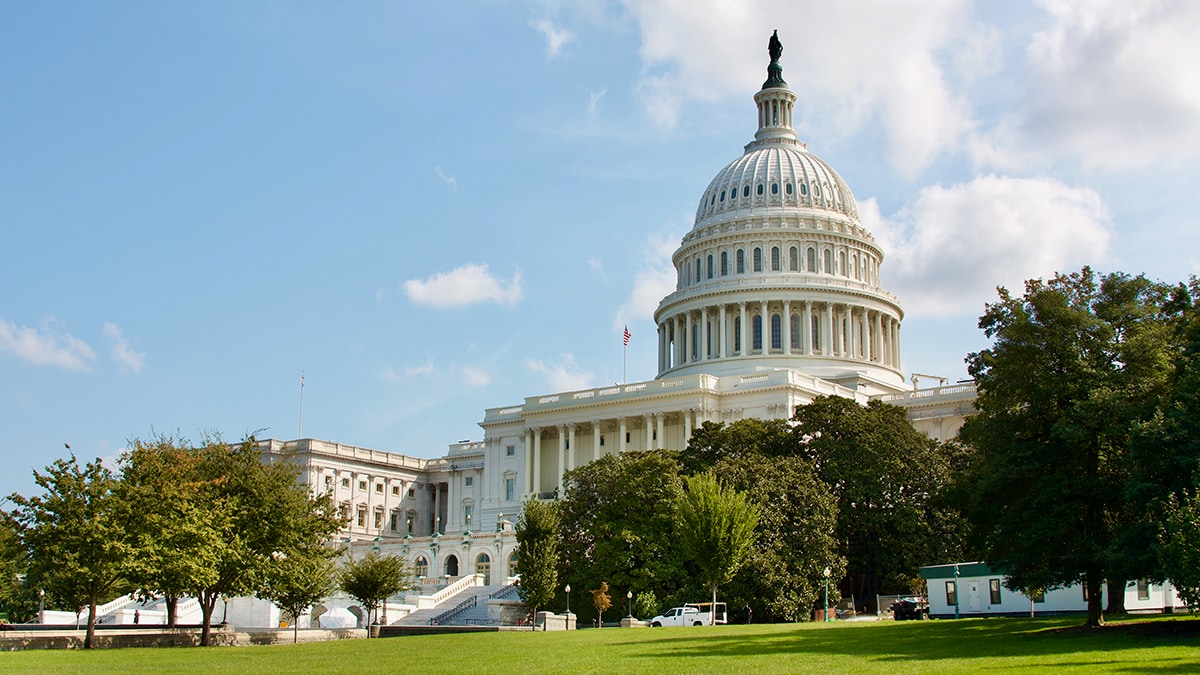 A long negotiation cycle yields green investment, a smaller deficit and higher corporate taxes.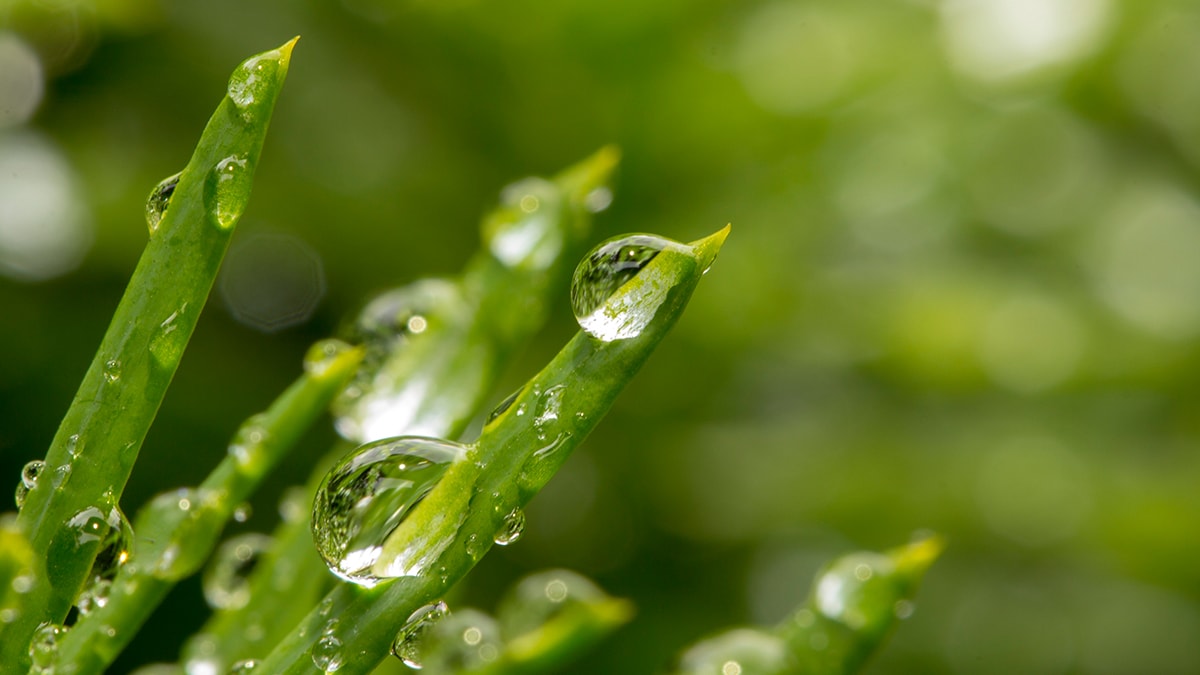 Droughts bring major risks for commerce and agriculture.