Who We Serve

What We Do

About Us

Insights & Research
Who We Serve

What We Do

About Us

Insights & Research
Subscribe to Economic Trends & Insights
Discover our latest insights on all economic news, from breaking headlines to long-term trends.
SWIFT Thinking
What are the consequences of taking Russia's international payments offline?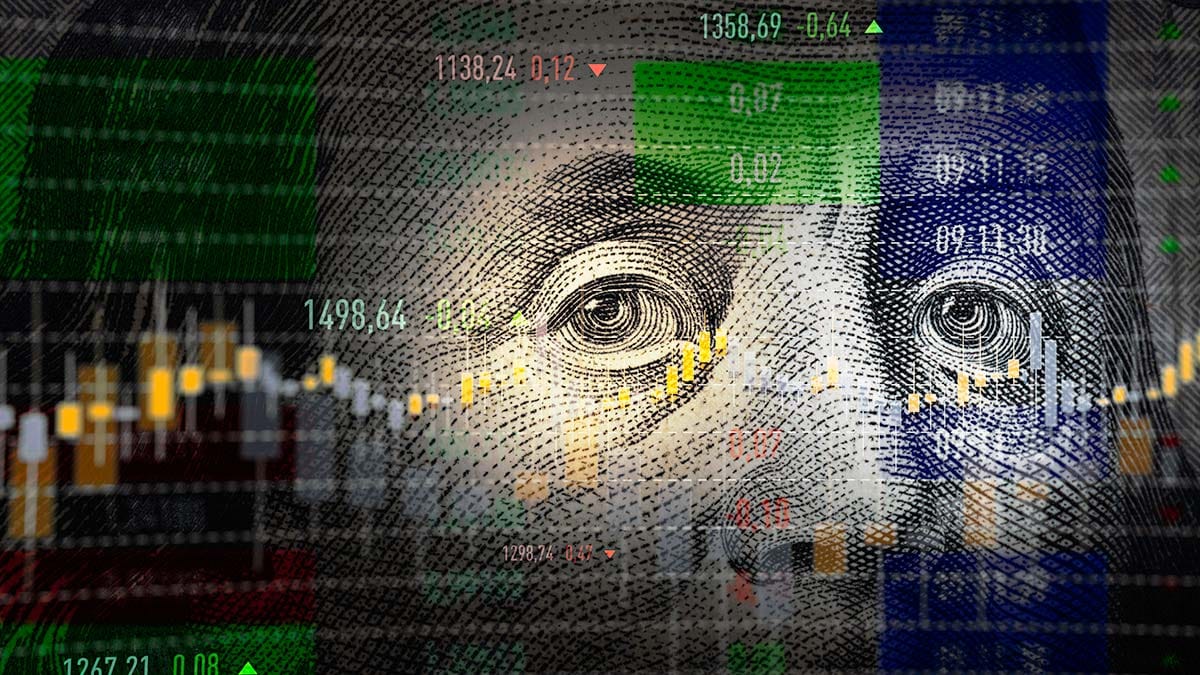 In the financial sector, we refer to some everyday processes as "the plumbing:" Highly reliable systems used daily, with rarely a thought given to their operation. But there are two sides to the analogy, as plumbing blockages can be messy and damaging. 
The piece of the plumbing of great interest today is the Society for Worldwide Interbank Financial Telecommunication, or SWIFT. SWIFT is the messaging platform that allows banks to exchange payment, fund transfer, and securities settlement instructions. Over 11,000 banks are members, transmitting over 10 billion messages on the network last year. SWIFT only communicates instructions; banks then work through the appropriate set of financial links to settle each transaction.
SWIFT is not the only interbank messaging system. Most nations have their own networks for domestic settlement like Fedwire in the U.S. and CHAPS in the U.K. Eurozone banks share the TARGET2 system for euro-denominated transfers. 
Intermediaries like SWIFT are not the only means of cross-border transaction processing. Banks can use any communication medium to send payment instructions, but other channels require costly manual processing and are rife with potential for fraud; not many banks would be willing to take those risks to accommodate a sanctioned state. Losing access to SWIFT thus comes at a great cost. 
Actions against Russia have precedent: in 2012, Iran was excluded from SWIFT in a pressure campaign to enforce nuclear sanctions, and North Korean banks were removed in 2017. When SWIFT suspension was threatened in 2014, Russia's former finance minister estimated it would cause its economy to shrink by 5%.
Last weekend, the U.S., EU, U.K. and Canada said in a joint statement that they would disconnect selected Russian banks from SWIFT, to stop the inflow of funds to Russia. This would be costly to all parties. SWIFT messages flow in both directions, and disconnected banks could no longer send outbound payments, either. The ability to purchase essential commodities like energy and food from Russia would cease, adding to the war's complications.
Removal from the network is a blunt instrument. The sanction has been eased by allowing a handful of Russian banks to stay connected to SWIFT for energy purchases, a practical accommodation but also a mixed message. Sanctions directly on individuals, products and banks are easier to target.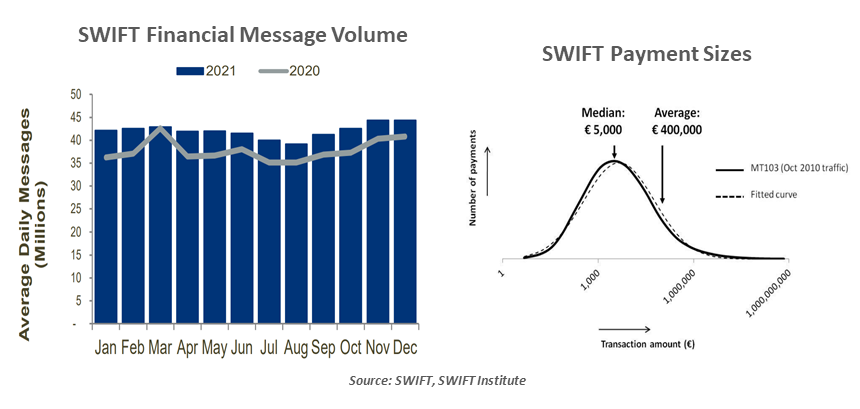 Removal from SWIFT will critically limit Russia's financial system.
The SWIFT network is a cooperative owned by its member banks, who set out only to sponsor a neutral piece of financial plumbing. However, the movement of money is too important to geopolitics to stay entirely neutral. Removing a nation from SWIFT, even temporarily, would be a powerful sanction that shows the gravity of the conflict. 
Sanctioned nations will certainly seek to reduce their vulnerability. In 2014, Russia spun up a domestic payment system, SPFS. In 2015, China launched the Cross-Border Interbank Payment System (CIPS) to settle yuan-denominated payments. These systems have gained little uptake outside their home countries, but Russia's removal from SWIFT could spur greater adoption. Blockchain solutions, notably Ripple, are also seeking to disrupt the space. If these efforts gain traction, the dollar's role as the world's reserve currency may diminish.
Intentionally clogging the world's financial plumbing will be a messy process. But if it inhibits Russian aggression, no one will mind mopping up afterwards.
---
Information is not intended to be and should not be construed as an offer, solicitation or recommendation with respect to any transaction and should not be treated as legal advice, investment advice or tax advice. Under no circumstances should you rely upon this information as a substitute for obtaining specific legal or tax advice from your own professional legal or tax advisors. Information is subject to change based on market or other conditions and is not intended to influence your investment decisions.
© 2022 Northern Trust Corporation. Head Office: 50 South La Salle Street, Chicago, Illinois 60603 U.S.A. Incorporated with limited liability in the U.S. Products and services provided by subsidiaries of Northern Trust Corporation may vary in different markets and are offered in accordance with local regulation. For legal and regulatory information about individual market offices, visit northerntrust.com/terms-and-conditions.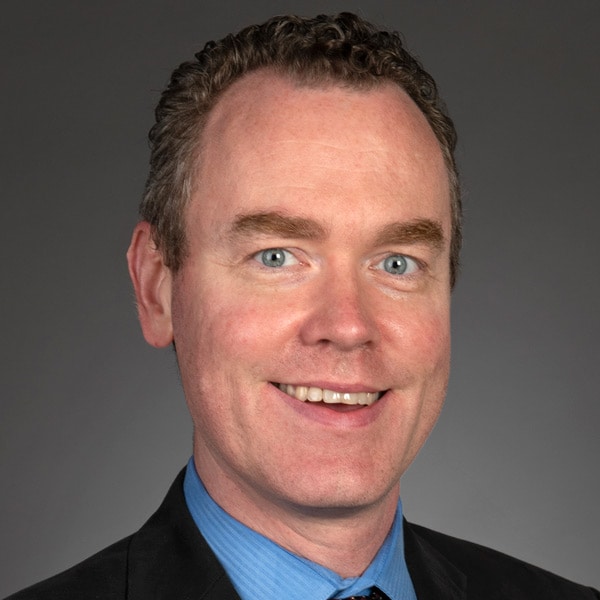 Ryan James Boyle
Senior Vice President, Senior Economist
Ryan James Boyle is a Senior Vice President and Senior Economist within the Global Risk Management division of Northern Trust. In this role, Ryan is responsible for briefing clients and partners on the economy and business conditions, supporting internal stress testing and capital allocation processes, and publishing economic commentaries.
Russia's actions will have immediate and long-term ramifications.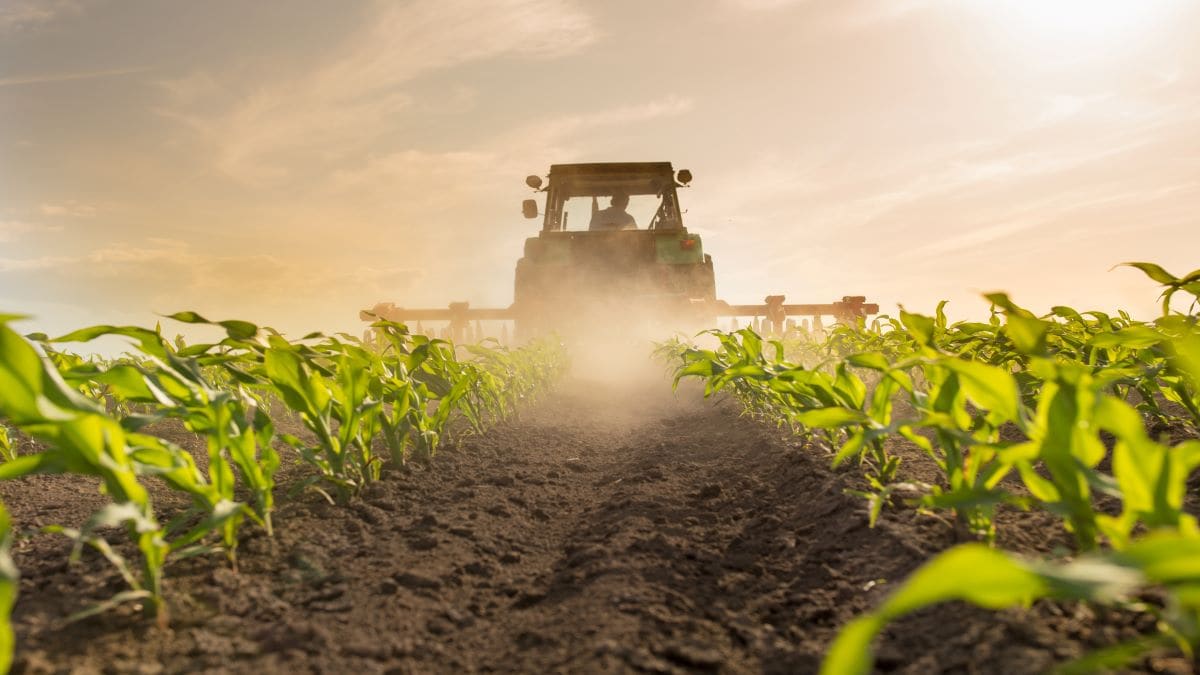 Losing Russia and Ukraine's commodity exports is a risk to supply chains and inflation.