Who We Serve

What We Do

About Us

Insights & Research
Who We Serve

What We Do

About Us

Insights & Research
Subscribe to Asset Servicing & Fintech Insights
Discover more information in our monthly publication, the AXIS newsletter, including industry trends, product innovation, Fintech and more from our team of experts.
The Proof Is in the Data When It Comes to DEI
Access to comprehensive data can help allocators monitor progress toward diversity, equity and inclusion goals.
By John Turney,
Global Head of Front Office Solutions

Today, asset allocators and their constituents are increasingly focused on environmental, social and governance (ESG) investment mandates as part of a greater emphasis on societal impact. While the "E" in ESG often gets the most attention, the "S", or social aspect, is increasingly seen as a way to accelerate change and drive long-term value. Recognizing that diverse organizations outperform homogenous ones, investors have put an emphasis on diversity, equity and inclusion (DEI) efforts. As interest continues to grow on behalf of investors, they are increasingly looking to the asset management community to show that they too are focused on improving their commitment to DEI.
Industry professionals (including asset allocators and their stakeholders as well as regulators) have joined the push for evidence of greater inclusivity from the asset management community when it comes to investment decision-making.i The need for progress is clear: according to the U.S. Securities and Exchange Commission's Asset Management Advisory Committee's "Report and Recommendations on Diversity and Inclusion in the Asset Management Industry, 2021" there is a lack of gender and racial diversity in the asset management industry – it found that just 1% of the $70 trillion in assets under management (AUM) was being managed by minority or women-owned firms.ii Given these types of statistics, the asset management community has committed to a greater emphasis on DEI in hiring and recruitment efforts, creating senior executive positions to lead the charge.iii
Implementing effective DEI programs will not happen overnight, though in recent years, there have been efforts to improve. In February 2023, BlackRock shared its latest statistics in a Securities and Exchange Commission (SEC) filing which reflected some of the progress they made with DEI.iv A handful of other prominent financial services firms have responded to the need for diversity by introducing new DEI initiatives, including Edward Jones, Fidelity, OneDigital and T. Rowe Price, and their progress has been reflected within their most recent DEI reporting.v As managers have committed to expanding their efforts, asset allocators want to gain deeper understanding and analysis of specific DEI metrics.
"As a focus on DEI continues to develop, it's crucial for asset allocators to be able to track not only their own data, but that of their asset managers," said John Turney, head of Front Office Solutions at Northern Trust. "Allocators want to be able to look at a slate of asset managers and know which ones are putting in the effort to create a more inclusive workforce."
Social considerations for allocators can be represented in a variety of ways—a university may have students who demand equal pay for all workers, a public pension may want to minimize the offshoring of work, and a family office may desire to leave a lasting impact. Currently, DEI metrics can vary from company-to-company, though this may shift as standardized DEI reporting continues to emerge.
The challenge for allocators remains how to capture these considerations in one holistic view across managers. It is not uncommon for an investment team to have 100-200 active asset managers. In addition to this, they may actively maintain past records of discussions and discovery of thousands of other investment opportunities. As DEI reporting standards continue to evolve, allocators are increasingly seeking better ways to track information in order to improve future performance.
While the task of maintaining and implementing DEI data may feel daunting to allocators, there are several capabilities in the market that can support reporting as organizations look to develop their DEI framework.
"At Northern Trust, our Front Office Solutions (FOS) platform allows asset allocators to view their DEI decisions against returns and contribution metrics to understand how DEI has enhanced portfolio performance," says Turney. "When it comes to decision-making, the accessibility to this data is a game-changer because the FOS platform makes it easily accessible. We already have several clients harnessing the power of FOS to do just that."
Modern solutions offer new capabilities, meaning investment staff can more easily capture and maintain DEI data. This allows allocators to view their exposure to diversity in a variety of facets and create custom metrics according to their specifications. For example, if an allocator knows that a manager is diverse in terms of race and gender, they can view this as two separate components or as part of a combined percentage.
"In practice, FOS has helped a variety of clients achieve their DEI goals through more efficient reporting," said Turney. "One example is an endowment that came to Front Office Solutions seeking to understand its DEI exposure. FOS helped the client to create diversity-based classifications and customized reporting, enabling them to track and analyze their DEI data more efficiently in one central view."
As allocators expand their measurements of diversity, having a history of data is integral to the recording and upkeep of information.
"Another client, a family office, has leveraged FOS to standardize the manager due diligence process. We provided the data so the client could create specific DEI due diligence questions that were scaled and captured with quantitative and qualitative values for those responses." Turney continued. "As our client looks to continue to incorporate DEI into their portfolio, this data is readily available for quicker decision making."
The emergence of DEI considerations in the investment industry has prompted a need for organizations to not only improve their commitments to greater diversity, equity and inclusion, but to show they are doing so. The tracking, management and standardization of data will continue to evolve as investors and their constituents increasingly seek more information on demographics and initiatives.  Allocators will want to work with a data provider that understands their needs and can help them as they build out their DEI frameworks. Today, it is more imperative than ever for the investment industry to step up their diversity efforts – and the proof is in the data.
i Investors have a message for managers: Show your progress | Pensions & Investments (pionline.com)
ii 7/7/21: Report and Recommendations on Diversity and Inclusion in the Asset Management Industry (sec.gov)|
iii Money managers get serious on DEI efforts | Pensions & Investments (pionline.com)
iv FundFire - Goals Met? BlackRock Reports Progress on Diversity
v DE&I Initiatives: Are They Working? | PLANADVISER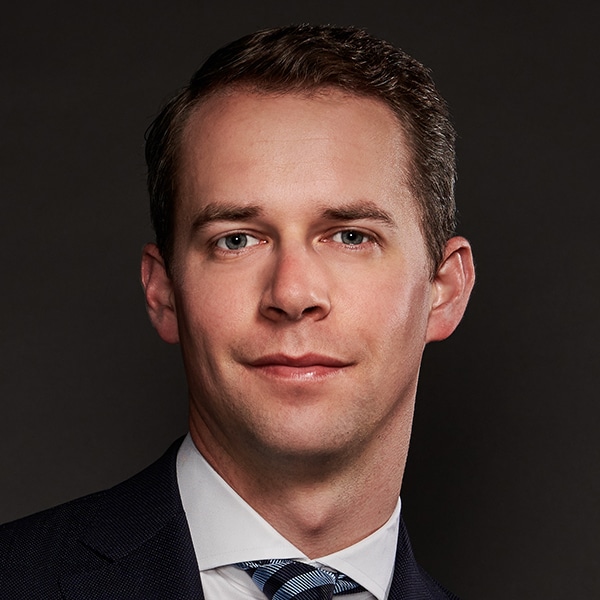 John Turney
Global Head of Front Office Solutions
John Turney is a Senior Vice President and Global Head of Northern Trust's Front Office Solutions (FOS) business. John leads teams across the United States and Ireland delivering software and services that empower asset owners to efficiently evaluate portfolios, acquire better insights and mitigate operational risk to power investment decisions.
---
© 2023 Northern Trust Corporation. Head Office: 50 South La Salle Street, Chicago, Illinois 60603 U.S.A. Incorporated with limited liability as an Illinois corporation under number 0014019. Products and services provided by subsidiaries of Northern Trust Corporation may vary in different markets and are offered in accordance with local regulation. This material is directed to professional clients only and is not intended for retail clients. For Asia-Pacific markets, it is directed to expert, institutional, professional and wholesale clients or investors only and should not be relied upon by retail clients or investors. For legal and regulatory information about our offices and legal entities, visit northerntrust.com/disclosures. The views, thoughts, and opinions expressed in the text belong solely to the author, and not necessarily to the author's employer, organization, committee or other group or individual. The following information is provided to comply with local disclosure requirements: The Northern Trust Company, London Branch, Northern Trust Global Investments Limited, Northern Trust Securities LLP and Northern Trust Investor Services Limited, 50 Bank Street, London E14 5NT. Northern Trust Global Services SE, 10 rue du Château d'Eau, L-3364 Leudelange, Grand-Duché de Luxembourg, incorporated with limited liability in Luxembourg at the RCS under number B232281; authorised by the ECB and subject to the prudential supervision of the ECB and the CSSF; Northern Trust Global Services SE UK Branch, UK establishment number BR023423 and UK office at 50 Bank Street, London E14 5NT; Northern Trust Global Services SE Sweden Bankfilial, Ingmar Bergmans gata 4, 1st Floor, 114 34 Stockholm, Sweden, registered with the Swedish Companies Registration Office (Sw. Bolagsverket) with registration number 516405-3786 and the Swedish Financial Supervisory Authority (Sw. Finansinspektionen) with institution number 11654; Northern Trust Global Services SE Netherlands Branch, Viñoly 7th floor, Claude Debussylaan 18 A, 1082 MD Amsterdam; Northern Trust Global Services SE Abu Dhabi Branch, registration Number 000000519 licenced by ADGM under FSRA #160018; Northern Trust Global Services SE Norway Branch, org. no. 925 952 567 (Foretaksregisteret), address Third Floor, Haakon VIIs gate 6 0161 Oslo, is a Norwegian branch of Northern Trust Global Services SE supervised by Finanstilsynet. Northern Trust Global Services SE Leudelange, Luxembourg, Zweigniederlassung Basel is a branch of Northern Trust Global Services SE. The Branch has its registered office at Grosspeter Tower, Grosspeteranlage 29, 4052 Basel, Switzerland, and is authorised and regulated by the Swiss Financial Market Supervisory Authority FINMA. The Northern Trust Company Saudi Arabia, PO Box 7508, Level 20, Kingdom Tower, Al Urubah Road, Olaya District, Riyadh, Kingdom of Saudi Arabia 11214-9597, a Saudi Joint Stock Company – capital 52 million SAR. Regulated and Authorised by the Capital Market Authority License #12163-26 CR 1010366439. Northern Trust (Guernsey) Limited (2651)/Northern Trust Fiduciary Services (Guernsey) Limited (29806)/Northern Trust International Fund Administration Services (Guernsey) Limited (15532) are licensed by the Guernsey Financial Services Commission. Registered Office: Trafalgar Court, Les Banques, St Peter Port, Guernsey GY1 3DA. Northern Trust International Fund Administration Services (Ireland) Limited (160579)/Northern Trust Fiduciary Services (Ireland) Limited (161386),  Registered Office: Georges Court, 54-62 Townsend Street, Dublin 2, D02 R156, Ireland.