Subscribe to Asset Servicing & Fintech Insights
Discover more information in our monthly publication, the AXIS newsletter, including industry trends, product innovation, Fintech and more from our team of experts.
The Elevated Hedge Fund Investor Experience
Today, hedge fund investors are looking for seamless and interactive user experiences to help them access and analyze their investment performance. Hedge funds can upgrade the investor experience with cloud-based platforms and technology that make interacting with data easier.
By Jeff Boyd, Chief Executive Officer, North America, Hedge Fund Services,
and Todd Frank, Co-Chief Operating Officer, Hedge Fund Services

The rapidly growing popularity of retail banking and brokerage apps over the past decade has raised consumer expectations of instant access to their money. People rely on the ability to see their balances or conduct transactions at their fingertips 24/7. Consequently, the demand for a seamless and interactive user experience is now carrying over to institutional investing, even for complex investments such as hedge funds.
With tech-centric habits in their personal lives, hedge fund investors want a streamlined digital portal where they can communicate directly with their fund managers, conduct transactions and interact directly with their data. This was not possible a few years ago, but technology has evolved to the point where hedge funds can consider making "white glove customer service" through a digital platform a reality.
Traditionally, when working with hedge fund managers, investors gain insight into the activities and performance of the fund through monthly or quarterly statements and must call or email the fund to conduct transactions or communicate with managers.

These periodic reports are often their only chance to get a glimpse into the performance of their investments, unlike consumers' ability to access their banking or investment data 24/7. Since the statements only contain static data, they are still snapshots into the state of the fund at moments in time without the capability to visualize the data over a longer period and see a fuller picture.
Investors also tend to receive this data in PDF form, without the ability to perform their own analysis through unique filtered views or exported datasets in Excel. In order to ask questions about the data, hedge fund clients typically must make the request through the manager who takes it to their fund administrator – a lengthy workflow that could be avoided with the help of technology.
With the state-of-the-art technology on the market now, hedge funds can upgrade the investor experience. The arrival and acceptance of cloud-based platforms makes interacting with data possible, and with it, a whole host of other capabilities that increase access to and enable analysis of investment performance. Before the introduction of cloud-based data analysis technology, investors had static views of the data surrounding their assets but less of an ability to analyze the trends within it. Now, with capabilities such as data visualization, two-way communication via secure messages, electronic document signing and data export abilities to perform their own analysis in Excel, investors finally have the ability to mine data for deeper insights.

Whether the client is an institutional investor or a wealthy individual, the value of gaining access to an upgraded experience and level of data transparency is about more than just their own understanding and peace of mind in their portfolios – it can also drive efficiencies for their internal processes, leading to a measurable impact on their investment. Ultimately, the elevated client experience can better position hedge funds to attract new capital.
Hedge fund investors no longer have to settle for a static view of their investment data or an out-of-date customer experience. Data analysis has evolved to the point that investors can have more strategic views into their investment performance. When hedge funds find the right administrative partner to empower them with next generation technology and data capabilities, their clients can benefit from the new investor experience.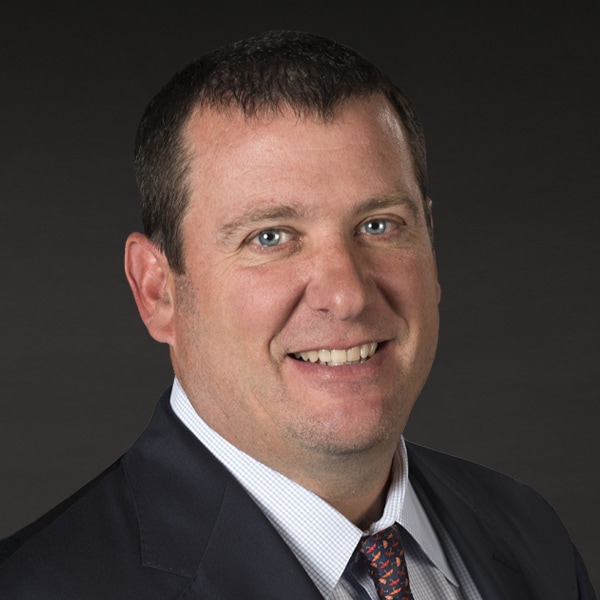 Jeff Boyd
Senior Vice President Chief Executive Officer, North Americas, HFS
Jeff is a Senior Vice President and Chief Executive Officer of Northern Trust Hedge Fund Services (NTHFS) North America. He is responsible for elevating Northern Trust's profile in the hedge fund administration market driven by market-leading technology underlying an integrated back and middle office operating model and subject matter expertise in servicing hedge fund clients with complex strategies and products – with Northern Trust's global scale, asset and custody servicing capabilities, and reputation.