Who We Serve

What We Do

About Us

Insights & Research
Who We Serve

What We Do

About Us

Insights & Research
Family Office Insights from the Asia-Pacific Region
GFO's Head of Client Development for the APAC region, Scott Charlton, sat down with Jane Flanagan to share the top priorities of families and family offices in the region.
As part of our GFO Pulse Q&A series, Jane Flanagan, Director of Family Office Advisory, sat down with Scott Charlton, Head of Client Development - APAC, to discuss the top priorities of families and family offices in the region.
---
Jane: So Scott, tell us about your first year in Singapore serving families and family offices in the region.
Scott: I've learned a lot this past year by listening and learning. GFO is privileged to work with families located in 10 countries across the region, which gives us a great foundation to learn from.  Northern Trust has had a presence in the region for over 25 years now, serving corporate and institutional clients. We're now leveraging that infrastructure and technology, along with our 40+ years of experience serving the world's largest families, to support families and family offices in the region. The family office ecosystem here is evolving and growing, and the families and advisors that I've met are keen to learn from other families. We're able to bring the wisdom and experience of our client community – 500+ family offices in 30 countries – to the issues that challenge families here.
Jane: What are the common challenges or key themes that you've heard on your listening tour? 
Scott: Three themes stand out:
1.     Navigating change – many of the families I've met are business owners who are preparing for a generational transition in the family and the business. Letting go is hard. Preparing the next generation and planning for succession are top of mind for many.
2.     Global, diversified portfolios – families here have a truly global perspective when it comes to investing, and they seek advisors who share this view and can provide access to quality deal flow and top tier managers.
3.     Formalizing the family office – many family offices start as a small team inside the operating business. As the family and their complexity grows, they often separate the family office from the business and begin to put the structures in place to manage the family wealth as a business. Many of the families I've met are in the process of formalizing their family offices. Whether it is bringing on a new Chief Investment Officer or investing in technology to provide consolidated reporting for the family, we're seeing a focus on professionalizing the family office.
Jane: These challenges certainly resonate with what we're hearing from family office clients around the world. How are you finding opportunities to help these families?
Scott: Being able to share the perspective and practices used by our broader client community is invaluable. We can offer best practices and lessons learned from other families, along with an unbundled service menu that includes state-of-the-art global custody, technology designed specifically for family offices, asset management, fiduciary services (e.g., trustee/co-trustee in the U.S., Guernsey, and Cayman Islands), and, of course, credit solutions. At the end of the day, our dedicated focus on serving the wealthiest families in the world for the past 40+ years allows us to bring a level of expertise and custom solutions that have been designed with families in mind.
Jane: We are hearing a lot about talent – attracting and retaining it – when we ask families about their top priorities for 2023. What are you hearing?
Scott: Talent is definitely top of mind, especially as we see more families formalizing their family offices and hiring accordingly. The other priority we see is investing in technology that allows the office to streamline operations and support global portfolios across multiple banks. Finally, many are looking for ways to better administer, track and report on their private equity portfolios. 
Jane: This has been really helpful, Scott. You've given us some great insight about what is top of mind for families and family offices in the Asia Pacific region. What advice would you like to leave our readers with today?
Scott: This first year in the region has been an incredible learning experience. We are excited to be a part of the region's family office eco-system and are here to help families evolve and grow for the long-term. Working in a family office can be lonely. Families and family office executives need to connect with other family offices who have similar challenges and experiences. It's a great way to learn and avoid reinventing the wheel. We look forward to bringing clients together in a safe space to learn from each other and gain an understanding of the custom solutions that can help them manage their complexity.
Jane: Scott, thank you very much for your time and your perspective. 
To Learn More, Contact:
David C. Albright, Global Head of Client Development – Americas, EMEA & APAC, + 1 312-557-1900 | DCA2@ntrs.com
Scott Charlton, Head of Client Development – APAC, +65 8181 5249 | SWC3@ntrs.com
---
© 2023 Northern Trust Corporation. Head Office: 50 South La Salle Street, Chicago, Illinois 60603 U.S.A. Incorporated with limited liability in the U.S.
LEGAL, INVESTMENT AND TAX NOTICE: This information is not intended to be and should not be treated as legal, investment, accounting or tax advice and is for informational purposes only. Readers, including professionals, should under no circumstances rely upon this information as a substitute for their own research or for obtaining specific legal, accounting or tax advice from their own counsel. All information discussed herein is current only as of the date appearing in this material and is subject to change at any time without notice. Northern Trust Asset Management is composed of Northern Trust Investments, Inc., Northern Trust Global Investments Limited, Northern Trust Global Investments Japan, K.K., NT Global Advisors, Inc., 50 South Capital Advisors, LLC, and personnel of The Northern Trust Company of Hong Kong Limited and The Northern Trust Company.  Privacy Notice: To learn about how Northern Trust uses the personal information you provide and your related rights please visit https://www.northerntrust.com/privacy/global-privacy-standard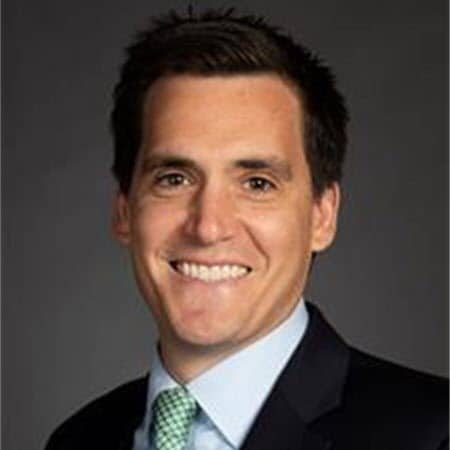 Scott Charlton
Head of Client Development, GFO APAC
Based in Singapore, Scott serves as a member of the region's GFO Leadership team and is responsible for the growth and development of the GFO business across APAC.