Jim Schultz, CFA
Head of Client Implementation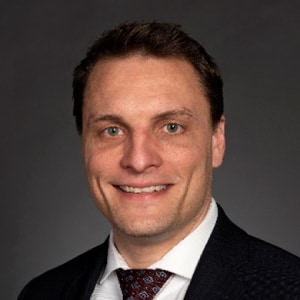 Jim is a Senior Vice President and the head of Client Implementation for Front Office Solutions (FOS).  His team is responsible for the onboarding of new clients to the FOS platform to ensure smooth transition and a successful go-live with Northern Trust.  His team oversees the discovery process to understand client requirements, manages program governance, designs target operating models and loads positions and data to the platform.
Previously, Jim was the head of the Client Implementation team for the Hedge Fund Services (HFS) group, performing a similar capacity to his team now.  Prior to focusing on Implementation, Jim was a manager in the Product Control group for HFS.  His team was responsible for valuation and P&L reporting for client portfolios.  In all his roles with NT, Jim has worked on the implementation of several strategic clients, developed new products and optimized service offerings to meet unique client requirements.
Prior to joining Northern Trust, Jim worked in the Financial Services Risk Management consulting group at Ernst & Young in Chicago.  Jim holds a Bachelor's Degree in Finance and Accounting from Indiana University and is a Chartered Financial Analyst (CFA) charterholder.