The Northern Trust Institute
Elevating Women
KNOW YOUR WEALTH.
OWN YOUR FUTURE.
As life changes, so do our needs and priorities. From building a career to designing a meaningful legacy, or starting a family to navigating an empty nest or loss of a spouse, having the resources to establish new goals and make confident financial decisions is essential to make the most of life's many chapters.
We've created a community where women are working together to share their knowledge and experiences. Learn from each other and experts as we navigate pivotal life moments and work to turn the vision we have for our future into action.
When we come together, the possibilities are endless.
Our community in action
At our retreat for business-owning women, attendees were delighted to hear Director of Women & Wealth Steph Wagner interview Kendra Scott, Founder and Chairwoman of the eponymous billion-dollar jewelry company. They discussed their shared mission of elevating women and how Kendra melded her passion for fashion, family and philanthropy into an empire.
Interview
A Conversation With Kendra Scott
1:19 mins
What would you like to know more about?
Gain insights on topics that matter most so you can make more informed decisions — today and in the future.
I want to ensure I don't outlive my money
I want to be more impactful with my investments
I want to create a legacy
I want to make smart financial decisions throughout my divorce
I want to be prepared in case something happens to my spouse
I want to prepare my kids to be financially responsible
Dive Deeper
With wealth comes complexity. Our dedicated experts across more than 40 areas of expertise can help you take action with confidence.
Connect with an Expert
Elevating Women Magazine
Explore inspiring conversations, expert insights and stories illuminating how women elevate each other.
Our quarterly magazine explores the topics that matter to you most through engaging interviews, inspiring stories, and insights from our experts. Subscribe now to receive the digital publication as soon as it is released.

Join Our Community
We've created a community where women can come together, share their experiences, and learn from each other and experts on the topics that matter most. From building a career to designing a meaningful legacy, or navigating a major life event like the loss of a spouse or retirement, having the resources to establish new goals and make confident financial decisions is essential to our success. Because when we come together, the possibilities are limitless.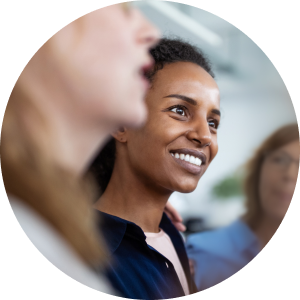 Roundtable Conversations
Our interactive discussions provide an opportunity to connect with peers and benefit from the experiences of others.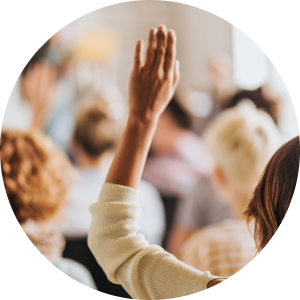 Educational Programs
Explore financial topics that matter most to you in an inviting environment where you can ask questions without reservation.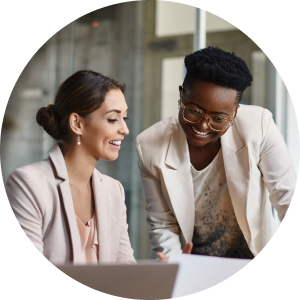 Expert Advice
Dedicated advisors from The Northern Trust Institute bring specialized expertise to your unique situation.
Featured Insights
Strategies and insights to help you navigate life's pivotal moments confidently.
Our long-standing commitment to women
We have been dedicated to the needs of women for more than 130 years. While times have changed, our approach remains the same.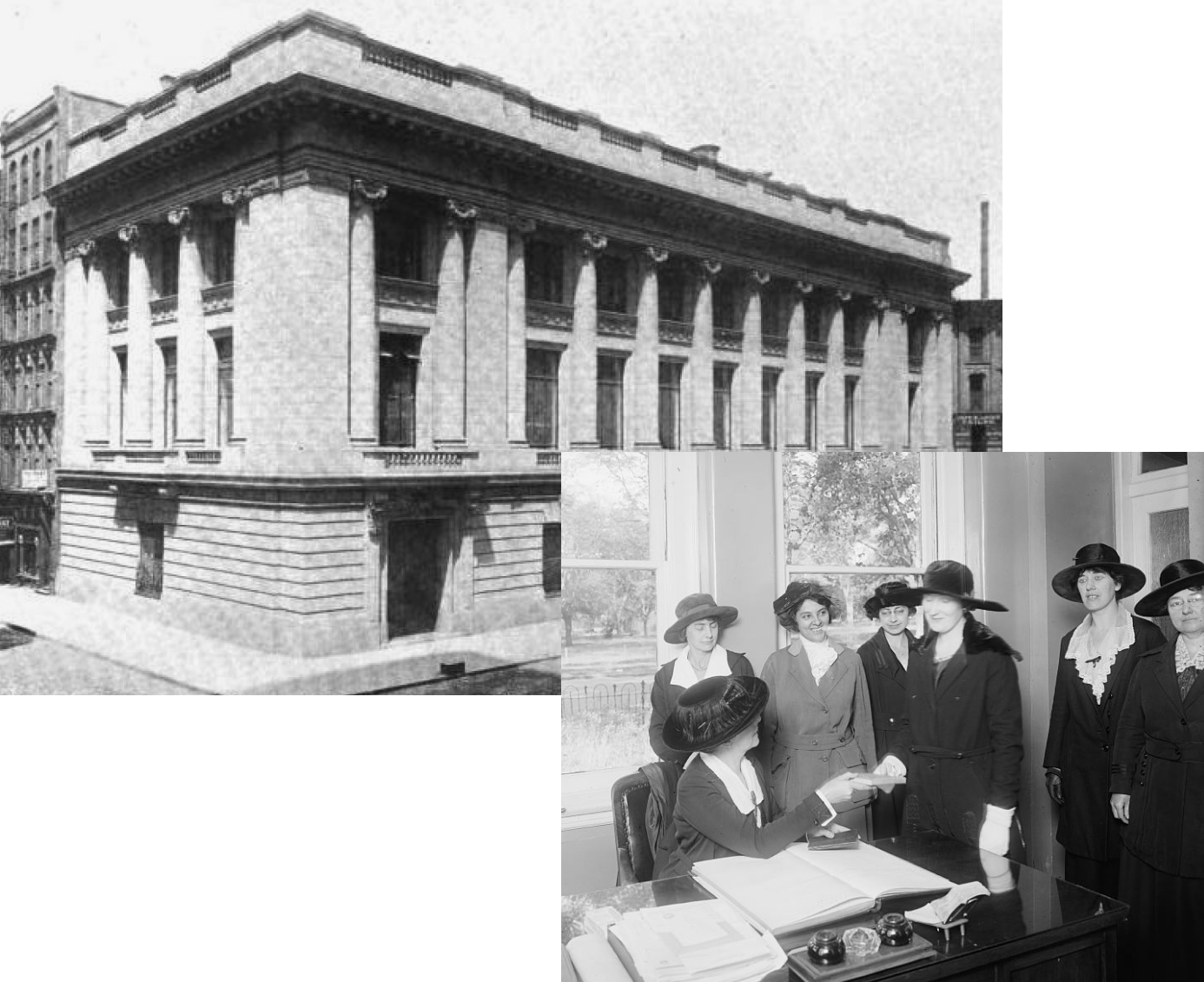 1900s
A New Focus on Serving Women
We began our commitment to women — who were often the beneficiaries of their estates — by helping them prepare to manage inherited wealth.
1920s
The Introduction of a Women's Department
When the 19th Amendment expanded voting rights, we opened a dedicated service center to help women as they exercised more direct control over their finances.
1930s
Launch of Financial Literacy Program
Hundreds of women across Chicago began to attend educational seminars hosted by Louella Ensworth, head of the Women's Department.
OWN YOUR FUTURE
Guided by the Northern Trust Institute's evidence-based approach, our advisors can recommend strategies that have proven most effective. Connect with us to secure your financial future.