Who We Serve

What We Do

About Us

Insights & Research
Who We Serve

What We Do

About Us

Insights & Research
The Benefits of a Global Custodian Q&A with Chris Morrissey
Insights and perspective from the GFO client community
As part of our GFO Pulse Q & A series, Jane Flanagan, Director of Family Office Consulting, sat down with Chris Morrissey, Head of Asset Servicing, to discuss the benefits of using a global custodian.
---
Jane: Chris, for our readers who may not be familiar, can you explain what a global custodian is and when such a custodian makes sense for a family office?
Chris: A global custodian is a financial institution that is responsible for the safekeeping and consolidated reporting of an organization's domestic and global financial assets (from cash to private equity to real estate). In its role as an asset servicer, a global custodian is responsible for administering investment-related activities, such as trade settlement, collection of income, proxy processing, corporate actions and cash movement activities.

Families with diverse investments managed by multiple managers around the world often hire a global custodian to streamline the oversight of their complex portfolios and to have a partner in monitoring and minimizing the risks – from processing errors to data security – inherent in managing them. Having a single source for asset safekeeping, trade settlement and consolidated reporting ensures that all assets are administered and reported using a single, well-defined methodology that reduces risk and improves operational efficiency. Global custodians are regulated by state and federal agencies and invest in state- of-the art technology to ensure that transactions are processed and reported quickly and accurately. Many families appreciate the efficiency and peace of mind that comes from having a global custodian on their advisor team.
Jane: What services does a global custodian provide?
Chris: Custodians typically oversee the following activities:
Core Custody: safekeep electronic and physical proof of ownership/beneficial ownership of investments in countries and currencies all around the globe. Settle security transactions through market mechanisms to guard against errors and fraud, collection of all ownership entitlements.
Asset Servicing: reflect holdings and activity for non-custody assets to provide a complete financial picture of an investor's assets and liabilities.
Accounting and tax reporting: produce reporting across all asset classes to support audited accounting activities and tax return preparation.
Performance measurement: monitor asset performance to determine whether strategic changes are appropriate.
Compliance and risk monitoring: identify, assess and reduce key regulatory and business risk factors.
Transaction and money movement technology: use a single tool to direct and report all account activity.
Many global custodians provide automated data feeds into the family office's accounting and reporting software to minimize the time required of the family office staff to get the family the information they need when they need it.
Jane: We often are asked about how a global custodian is different from a broker. Can you comment on this?
Chris: The biggest distinction is that, unlike a broker-dealer, a global custodian is required to hold client assets separate and apart from its corporate assets at all times. If a global custody bank fails, a client's assets are not subject to the claims of the bank creditors because its segregated assets are not assets of the bank. The failure of a global custody bank will have no adverse effect on the title to trust, fiduciary or custodial assets; the securities remain the property of the asset owners.  
Finally, it's important to note that working with a global custodian doesn't impede a family's work with brokers; instead, it can enhance reporting across all brokers and sources of investment income.
Jane: What advice do you have for a family office that is thinking about hiring a global custodian?

Chris: Because the family office will be entrusting the global custodian with the safekeeping and reporting of all of the family's financial assets, it will want to work with an organization with a long history and reputation for excellent service. It should also want an organization that has experience working with comparable family offices, and one that understands the needs of that particular family office.
A global custodian is a family office's day-to-day partner when it comes to money movement, transaction processing, and financial reporting, so its staff will want to spend time with the service team and meet the individuals it will work with every day to evaluate their style and approach to client service. This team should be able to provide a range of services and products and, as needed, engage experts to help the family office navigate changes in the family and family office.
Technology is critical for a successful relationship. Take the time to see a demo and ask to see sample reports that other family offices have used. Ask questions about how the data feeds work with the family office's other software solutions and/or providers.
Finally, ask for referrals and speak with other family offices about their experiences with the firm before making a decision.

Jane: Thank you so much, Chris, for your advice.  For our readers, we invite you to review the following resources to learn more.

---
Suggested Resources:
Custody Re-imagined: The Outlook for Global Securities Services in 2030
---
To Learn More, Contact:
David C. Albright, Head of Client Development – Americas, EMEA & APAC Regions, 312-557-1900 or DCA2@ntrs.com
Jane Flanagan, Director of Family Office Consulting, 312-557-2025 or JPF7@ntrs.com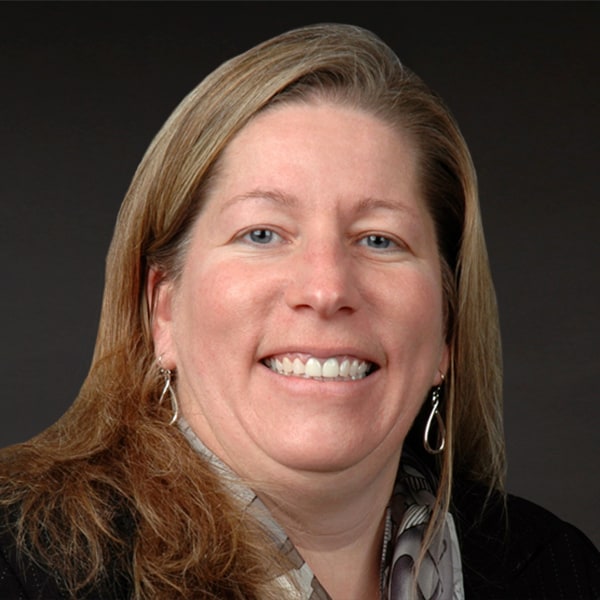 Christine K. Morrissey
Head of Asset Servicing
Chris Morrissey is the Global Practice Lead of Asset Servicing of Global Family and Private Investment Office Services.