Who We Serve

What We Do

About Us

Insights & Research
Who We Serve

What We Do

About Us

Insights & Research
Global Perspective Q&A with Belinda Aspinall
Insights and perspective from the GFO client community
As part of our GFO Pulse Q & A series, Jane Flanagan, Director of Family Office Consulting, sat down with Belinda Aspinall, regional head of our GFO EMEA business who is based in London, to learn about some of the interesting strategies and opportunities that she's seeing GFO clients that have headquarters in Europe, the Middle East and Asia (EMEA) consider in these uncertain times.
---
Jane: So Belinda, what are some of the things you're hearing from clients? Given the vastness of the region you oversee, are there any common themes or interesting variations?
Belinda: In EMEA, we are working with families and family offices from 12 countries. Many of these offices serve family members who live and work all over the world. As you'd imagine, we are seeing the offices and family members behave in very different ways across the region depending on their country's current response to the crisis. Some countries have been locked down for weeks, with curfews and other restrictions, whereas others are beginning the process of returning to school and work. Where they are in this process definitely impacts their priorities.
Jane: This makes sense. Understanding these geographic realities across the region helps provide context and perspective to allow the EMEA team to be responsive to each client's needs. In terms of the markets, what has been top of mind for clients?
Belinda: While most of our clients have multi-generational time horizons and are "riding out the storm," they are revisiting their asset allocations and paying attention to manager performance. Many were expecting a market correction of some kind and are looking for opportunities to buy. Interest in gold and alternatives is high. Hedge funds are of interest. However, there appears to be sensitivity in relation to private equity valuations and time to pay out. A common theme across all regions is a focus on liquidity and an increased interest in committed credit so they have access to the liquidity they need when they need it. Concerns about asset safety are top of mind, and clients are increasingly paying attention to the costs of trading. They're looking for ways to trade efficiently and are reaching out to their trusted advisors for macroeconomic perspective.
Jane: This is really helpful, Belinda, and echoes much of what we've heard from clients in the U.S. How do you see families going back to a new normal? Are you seeing any changes that they're making in their family office or business operations?
Belinda: I think it's too soon to tell. I think that business resiliency is top of mind. Times like these test your systems and processes and help you see cracks in the foundation in way that you don't otherwise. They'll be looking at their own infrastructure, especially manual processes, to determine where they need to invest to operate more effectively. Many have and will transition to online tools like Wealth Passport and look for ways to build a more resilient model.
"They'll be taking a long, hard look at all of their advisors and support systems, especially if they have experienced challenges with communications, operations and transaction processing with other providers."
Jane: When you step back from the day-to-day realities of this challenging time, what stands out for you about your clients' response to this crisis?
Belinda: I'm impressed with our clients' philanthropic response, which is often not broadly published. We're seeing a lot of philanthropic activity across the board, by families that have existing foundations with specific aims, as well as those that don't have foundations but are finding ways to increase their giving and support through local and global efforts.

There has also been more interest in opportunities to collaborate with other families philanthropically. This could include sharing ideas, resources and connections on everything from pandemic research to sustainability, as well as co-investment opportunities in the philanthropy space. Our clients' philanthropic efforts are truly global, and it's gratifying to see so many families looking for ways to help those in need.
Jane: This is really helpful, Belinda. Before we leave our readers today, what is one piece of advice you would like them to consider.

Belinda: Communication and collaboration are key at this time. My advice is to keep talking and reaching out to ask questions. We are here to help guide you through the challenges you are facing. We can connect you with other families with similar interests and to subject matter experts who can help you navigate this uncertainty. You are not alone.

Jane: Belinda, thank you very much for your time and your perspective. For our readers, please explore these resources for further learning. If you have questions or want to know more, please reach out to your primary contact at Northern Trust. Thank you for joining us today and take good care.

---
Suggested Resources:
Weekly Webinar Series: Where do we go from here? Views from our Chief Investment Strategies, EMEA& APAC
---
To Learn More, Contact:
David C. Albright, Head of Client Development – Americas, EMEA & APAC Regions, 312-557-1900 or DCA2@ntrs.com
Jane Flanagan, Director of Family Office Consulting, 312-557-2025 or JPF7@ntrs.com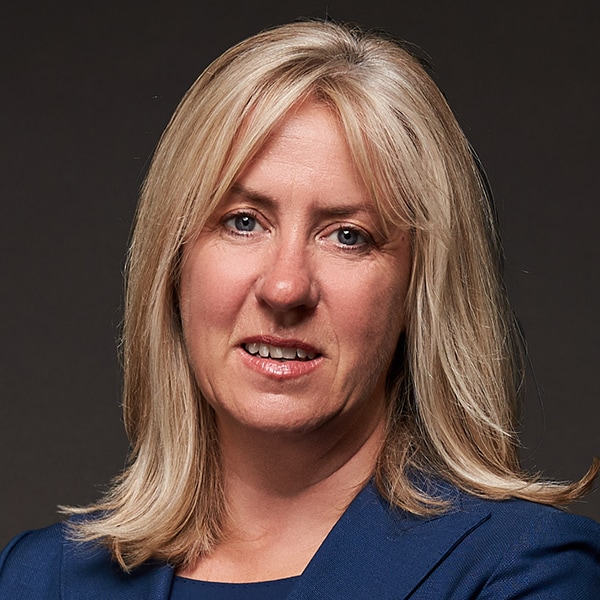 Belinda Aspinall
Regional Head Global Family & Private Investment Office
Belinda Aspinall is the Regional Head of the Global Family & Private Investment Office practice, EMEA & APAC, responsible for providing investment and asset servicing solutions to sophisticated families across the globe.