Investment Strategies and Opportunities Q&A with Katie Colelli
Insights and perspective from the GFO client community
As part of our GFO Pulse Q & A series, Jane Flanagan, Director of Family Office Consulting, sat down with Katie Colelli, our GFO Investment Practice Lead, to discuss some of the interesting investment strategies and opportunities that Katie and her team are seeing GFO clients consider in these uncertain times.
---
Jane: So Katie, what are some of the things you're hearing from clients?
Katie: Our client conversations have evolved over the past two months. In early March, clients were focused on gathering information about the rapidly changing market environment and seeking perspective on assessing risk.

Volatility coupled with bid/ask spread widening shifted many client conversations toward liquidity, specifically cash solutions, which is common given the "flight to safety" you generally see during market turmoil. In mid-March family office clients began reexamining their liquidity strategies and digging into the differences between treasury, government, municipal, prime and short duration strategies.
While family offices are long-term investors and many anticipated some sort of market correction on the horizon, the velocity, magnitude and breadth of the sell-off combined with lack of liquidity in all asset classes, caused clients to take a step back and think differently about asset allocation and where they hold their dry powder. A critical part of these conversations was discussing the trade-offs between yield, risk and liquidity. While the role of cash varies in every portfolio, we saw large inflows into treasury money market funds from clients looking for safety and a liquid place to temporarily hold opportunistic cash.

In late March/early April, we started to pivot many of these conversations to more strategic items such as portfolio rebalancing and asset allocation. Many clients were seeking out ideas about how to deploy fresh capital and where there might be opportunities and undervalued asset classes. Finally, as the most extreme weeks of volatility settled and markets continued their rebound throughout April, clients began to reflect on the past two months, closely monitored the market rally and continued to prepare for the possibility of future bouts of volatility.
Jane: The changing conversation is interesting and is the perfect segue to my next question. Everyone wants to know what other family offices are doing and where they see opportunity. What opportunities or sectors are clients talking about the most?
Katie: During the market sell-off, many clients rebalanced their portfolios and redeployed assets back into the equity space. One of the unintended benefits from increased volatility is that it creates opportunities to harvest losses. Subsequently, we have seen increased interest in integrating factors into tax loss harvesting strategies, specifically quality and low volatility. Tax efficient strategies that provide significant upside capture with downside protection have resonated with family office clients.
In addition, there have been a lot of questions about distressed assets, specifically how and where to take advantage of these dislocations. Clients continue to be interested in alternatives: how have buyout and venture been impacted by the current environment? Are there opportunities in the secondary and private credit market? Is now the time to add some exposure to hedge or volatility dampening strategies? Those were common questions we fielded. Finally, we continue to see clients add exposure to high yield fixed income. Investors are trying to figuring out who are going to be the winners and losers in this new environment.

A lot of our clients have operating companies, so it's not just about investment returns; it's about the entire portfolio that they oversee. Especially now, many of them are juggling the demands of their investment portfolio with a desire for liquidity in the event strategic opportunities arise.
Jane: In times of stress like this, investors really tune in to process and the mechanics of how their portfolios are positioned and the options available to them, perhaps more than they do when it's business as usual. Are you seeing any changes in what clients are focusing on and how they are engaging?
Katie: In times of market dislocation, relationships matter. Clients want direct access and one-on-one conversations with investment experts, especially their portfolio managers. They want real-time information and a forum to dig into the details and ask questions, in order to understand the portfolio and market dynamics.
The market sell-off and snap-back happened so rapidly that it was challenging to take advantage of dislocations and opportunities, especially in a remote working environment.
In addition to having direct access to investment experts, family office CIOs have expressed an interest in dialoguing and sharing insights with their peers. Family offices want to know what other family offices are doing, and we remain focused on connecting our client community and solving this pain point through virtual investment exchanges.
Jane: In closing, given all of the conversations you've had and with family offices, what advice would you like to leave our readers with today?
Katie: There are a lot of scary headlines in the press today, every day. My advice is to step back from the market "noise" and revisit your Investment Policy Statement. Make sure you are comfortable with the risk/return tradeoff in your portfolio and confirm it aligns with your overall investment goals. Most of our family offices have the great strategic advantage of being able to be long-term investors, so it's important to remember the value of staying invested and not getting caught up in the volatility. The good news is that many family offices are in the unique position of being nimble, strategic and quick to take advantage of dislocation in the markets.
Jane: Katie, thank you very much for your time and your perspective. For our readers, please explore these resources for further learning. If you have questions or want to know more, please reach out to your primary contact at Northern Trust. Thank you for joining us today and take good care.
---
Suggested Resources:
---
To Learn More, Contact:
David C. Albright, Head of Client Development – Americas, EMEA & APAC Regions, 312-557-1900 or DCA2@ntrs.com
Jane Flanagan, Director of Family Office Consulting, 312-557-2025 or JPF7@ntrs.com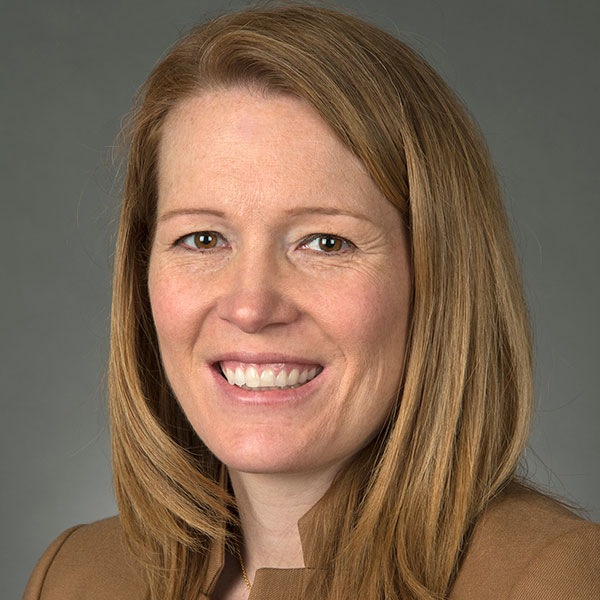 Katie A. Colelli
Global Family Office, Team Lead, Investments
Katie Austin Colelli is a Senior Vice President and serves as the Team Lead, Investments within Global Family and Private Investment Office Services.