Investments: Build or Buy? Q&A with Mark Maly
Insights and perspective from the GFO client community
As part of our GFO Pulse Q&A series, Jane Flanagan, Director of Family Office Consulting, sat down with Mark Maly, the Practice Lead for our GFO Investment Advisory Team, to discuss when it makes sense for families to consider working with an investment advisory team.
---
Jane: So Mark, we serve as an investment advisor for some of our largest GFO relationships. What are some of the common reasons families decide to hire an investment advisor?
Mark: I think it's important to note that we typically work with family offices in two ways. We are either retained as the sole investment advisor (or Outsourced CIO), when the family doesn't have a CIO on staff, or as a partner to the existing family office investment team (CIO, investment committee) to complement their work. The nature of our engagement depends on the family's goals, and we're pleased to serve in either capacity. Here are a few of the reasons we see families decide to hire an investment advisory team:
Asset allocation and Access to Alternative Investments: They hire an investment advisory team for advice and execution on asset allocation and the research that supports it, as well as for access to particular investments such as alternatives. It can be expensive to build an internal alternatives team with the expertise needed to oversee investments such as hedge funds, private equity/debt, and real assets, so some families look to an advisor with the needed expertise and depth in their research bench to support their family office.
Risk: Families aren't always familiar with the risk they are taking in their portfolios, so one of our jobs is to educate the family about the risk within their portfolio, as well as the risk that results from making incremental changes to the portfolio. Having this perspective helps families make better, more informed investment decisions.
Governance: Many families look for an advisor that has experience working with multi-generational families that can communicate with different generations; develop a framework for decision-making and education; and, importantly, develop an investment policy statement that will help them to reach their investment objectives. We work with many clients where we're serving multiple generations and many different households, and find that good governance and communication are critical for long-term success.
Cost benefit: Building an internal investment team can be expensive, and it can be a challenge to attract and retain talented individuals. Many families hire an investment advisor to gain access to a deep bench of investment and asset allocation expertise, as well as to consolidate other processes such as performance and custody reporting.
Jane: Tell me a bit about the advisory team (key players, roles and responsibilities) and how they work with the family office staff.
Mark: Our team's mission is to provide exceptional service, candid counsel, and investment results that exceed our clients' long-term objectives. We work hard each day to earn the right to be the family's trusted advisor. Accordingly, we not only hire talented, seasoned professionals, but, just as importantly, we hire professionals who have a service heart and are always committed to doing what's right for the client.  Each client has a dedicated team that includes:
A Relationship Manager who serves as the main contact for day-to-day, non-investment matters.
A GFO Senior Investment Strategist who works closely with firm-wide investment experts to bring Northern Trust's best investment thinking to the unique needs of our family office clients and help guide their asset allocation and portfolio design decisions.
A Client Investment Officer (CIO) who works with individual family members and the family office to intently listen so that they can design a unique portfolio aligned with a carefully considered investment policy statement. CIOs are accountable for designing unique portfolios, managing portfolio risk, evaluating new opportunities and implementing new, timely ideas into client portfolios.
An Associate who completes research projects, participates in client strategy discussions, and coordinates operations.
One of the characteristics that makes our team unique is that each CIO serves an average of only 6-8 GFO clients. Importantly, this team has direct access to the experts on our long-only manager team as well as 50 S. Capital Advisors, LLC (50 South), which is our alternatives asset manager for hedge funds, private equity and real estate solutions.
Jane: Thanks, Mark. It sounds like you've got a diverse service team with a client load that allows team members to be available to clients and provide the exceptional service you outline in your mission. What advice do you have for families who are thinking about hiring an investment advisor? What's most important for them to consider before undertaking a search?
Mark: Seek a reputable firm that has experience in the global family office space. Some families also want the efficiency of a firm that can provide custody, investments, banking, fiduciary and other advisory services, to allow for better reporting, convenience and tax efficiency; in short, a more holistic process. We believe it's important to work with a firm that has a unified market view and experience as a global investor. Finally, flexibility is critical; you want a firm that has a product and service offering that is broad enough to accommodate your current needs, as well as the long-term goals of your family.
Jane: Mark, thanks so much for your time and for this great advice. For our readers, please explore these resources for further learning. If you have questions or want to know more, please reach out to your primary contact at Northern Trust.
 
---
Recommended Reading:
2021 Capital Market Assumptions, Northern Trust Market & Investment Trends


---
To Learn More, Contact:
Mark Maly, Practice Lead - GFO Investment Advisory, 312-630-1622 or MM208@ntrs.com
Jane Flanagan, Director of Family Office Consulting, 312-557-2025 or JPF7@ntrs.com

© 2020 Northern Trust Corporation. Head Office: 50 South La Salle Street, Chicago, Illinois 60603 U.S.A. Incorporated with limited liability in the U.S.
LEGAL, INVESTMENT AND TAX NOTICE: This information is not intended to be and should not be treated as legal, investment, accounting or tax advice and is for informational purposes only. Readers, including professionals, should under no circumstances rely upon this information as a substitute for their own research or for obtaining specific legal, accounting or tax advice from their own counsel. All information discussed herein is current only as of the date appearing in this material and is subject to change at any time without notice. Northern Trust Asset Management is composed of Northern Trust Investments, Inc., Northern Trust Global Investments Limited, Northern Trust Global Investments Japan, K.K., NT Global Advisors, Inc., 50 South Capital Advisors, LLC, and personnel of The Northern Trust Company of Hong Kong Limited and The Northern Trust Company. Privacy Notice: To learn about how Northern Trust uses the personal information you provide and your related rights please visit https://www.northerntrust.com/united-states/privacy/north-america.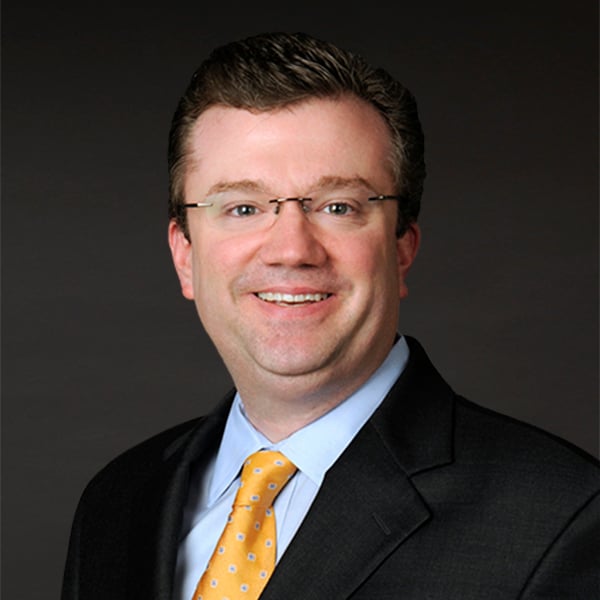 Mark Maly, CFA, CAIA
Lead, GFO Investment Advisory Practice
Mark R. Maly is a Senior Vice President at The Northern Trust Company, Chicago. He leads the GFO Advisory Practice within Northern Trust Asset Management - focused exclusively on Global Family Office clients (ultra high net worth families and private foundations).