Who We Serve

What We Do

About Us

Insights & Research
Who We Serve

What We Do

About Us

Insights & Research
Philanthropy Q&A with Marguerite Griffin
Insights and perspective from the GFO client community
As part of our GFO Pulse Q & A series, Jane Flanagan, Director of Family Office Consulting, sat down with Marguerite Griffin, Director of Philanthropic Advisory Services, to discuss some of the interesting philanthropic strategies that Marguerite and her team are seeing GFO clients consider in these uncertain times.
---
Jane: So Marguerite, we know that the vast majority of our GFO families have family foundations and are philanthropically inclined. Many have been asking how they can help. What have you seen families doing to help during the current crisis?
Marguerite: We have been noticing a trend over the last 5-10 years of individuals and families who have private foundations, also using donor advised funds to achieve their philanthropic goals. These families are using their private foundations, which may perhaps be very mission-driven and focused on specific areas. They also have donor advised funds, which are generally more flexible. These families are using assets that are already in their donor advised funds to be responsive to local and global needs. In other words, while the missions of their foundations might be for education, disadvantaged students or other causes, donor advised funds don't necessarily have mandates for specific causes, so they're using it to get funds to organizations that are helping people who find themselves experiencing homelessness, or in need of medical assistance or care. Individuals and families are using their philanthropic capital to provide just-in-time relief, to alleviate human suffering, to address disaster recovery, to get money to food banks and homeless shelters. Many organizations, including Northern Trust, are helping those who want to make a difference conduct the necessary due diligence, evaluation and research to identify effective charitable organizations that are doing critical and timely work on the front lines.
"Families are using charitable assets that are already in their donor advised funds to be responsive to what's going on now."
Also, many individuals are searching for broader and unique ways that they can improve resource infrastructures and community institutions that have had to make drastic changes to allow for the reality of social distancing. One example is a woman who recently purchased more than thirty tablets to donate to her community's hospital, so families who have loved ones who are receiving care in medical facilities can stay in touch with them during this difficult and stressful time.
Recommended Reading: Make the Most of Your Donor Advised Fund
Jane: This is wonderful, Marguerite, to see families getting creative and using donor advised funds and their own ingenuity to help others during this crisis. We know that down markets, like the one we're experiencing now, impact family philanthropy and the organizations that families support. What are you seeing GFO families doing differently in this market?
Marguerite: While the market is affecting a lot of portfolios, several of our clients have committed to "scaling up" their charitable efforts by adding more assets to their foundations. They are asking themselves critical questions such as:
What would it mean if we were to double the size of our foundation?
How can we continue the work that we've been doing, but have an even greater impact?
What kind of infrastructures do we need to create or put in place to do the most good now?
Many of these clients are also thinking more strategically about their philanthropy. They are considering how they can stay true to their charitable missions and help individuals and families get through this period of time. They are considering ways to be engaged with local municipal and governmental groups that are providing aid to health care workers, for example. There are a lot of opportunities for private and public partnerships during this time. Certainly, local, municipal and governmental groups could do even more with additional resources provided by the private sector.
Jane: So it sounds like the markets aren't slowing families down philanthropically at all. It will be interesting to see what new public and private collaborations are born during this time. Before we leave our listeners today, what is one piece of advice you would like them to consider?
Marguerite:  This is a time for us to think about how we can be good neighbors and good citizens. There are many ways to give back. One of the best is the giving of time, or the giving of networks - by thinking about who you know and how can they be mobilized to assist. There are many families who want to step up and do more with their financial resources, and there's satisfaction in taking action.
It is important to identify what's important to you and your family, and re-think, perhaps, how your previous giving practices have been aligned with your goals. This isn't to abandon that giving history, but to ask yourself, in addition to what you're already doing, "What else can we do?"
This could be reactive to what you're seeing, but it could also be personal based on how you've been touched or influenced by the virus. For example, if you have family members or neighbors who have been directly affected by this pandemic, consider how you can help them. While practicing social distancing, find ways to reach out to them, offer a kind word or encouragement, pick up groceries on their behalf. Or reach out to your local school to see if they have technology needs, such as computers or other resources and do what you can to assist their efforts.
Also, now that families are together at home with a new daily routine, think about how you can instill and infuse your children with an understanding of how they fit within the larger community - whether local, national or global – and help them think about how to be good neighbors. Are there things they can do to help during this time?
Recommended Reading: Engaging the Next Generation in Philanthropy
Jane: Marguerite, thank you very much for your time and your perspective. For our readers, we invite you to review the following resources to learn more.
---
Suggested Resources:
Council on Foundations COVID-19 Resource Hub
Planning with Purpose: Philanthropic Intent
---
To Learn More, Contact:
David C. Albright, Head of Client Development – Americas, EMEA & APAC Regions, 312-557-1900 or DCA2@ntrs.com
Jane Flanagan, Director of Family Office Consulting, 312-557-2025 or JPF7@ntrs.com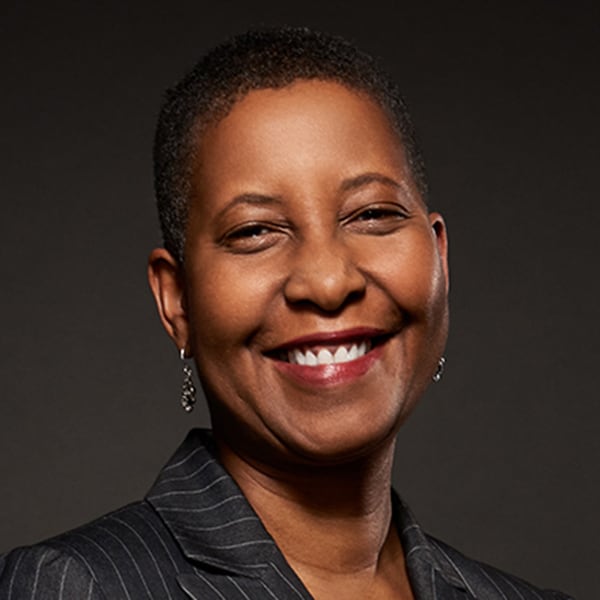 Marguerite H. Griffin
Director, Philanthropic Advisory Services
Marguerite H. Griffin is a Senior Vice President at Northern Trust. As Director of Philanthropic Advisory Services, Marguerite is responsible for developing and delivering Northern Trust's philanthropic advisory services to Wealth Management clients.