Technology Q&A with Mary Timmons
Insights and perspective from the GFO client community
As part of our GFO Pulse Q & A series, Jane Flanagan, Director of Family Office Consulting, sat down with Mary Timmons, Chief Operating Officer for our family office group, who is also responsible for our family office technology products, to discuss some of the interesting technology trends that Mary is seeing GFO clients consider in these uncertain times.
---
Jane: Mary, we know that most family office clients are now working from home. For many of them, this is a new reality and one where technology is paramount. What have you been hearing from clients about this new reality?
Mary: What we've been seeing and hearing is that clients who have adopted our online tools (e.g. cash movement, trade and FX initiation, etc.) are working almost as business as usual. But for clients who still have manual processes, it has been more challenging because they need to scan and print from home and complete other routine tasks in order to initiate these same transactions. Their normal processes require more effort and time in this work from home environment, and they have found it has been difficult to send the necessary authorizations and directions in a timely manner.
Jane: So for some families, who have an automated platform, it's pretty seamless. But otherwise it's a challenge to get the paperwork processed and take actions. Bills still need to be paid and money needs to move. What changes have you seen families make to their procedures for money movement, or overall, in this environment?
Mary: We've seen several clients sign up for Money Movement and Trade Order Entry immediately as well as download the Wealth Passport App. Our Online Client Consultants are providing virtual, one-on-one training as we speak to get those clients up and running.
Another big uptick is in the use of our Wealth Passport App, which allows clients to deposit checks into custody or banking accounts, as well as approve any money movement, trade order requests including capital calls and partnership accounting. If a client is not already using these tools, we strongly encourage the client to reach out to its Relationship Manager or Online Client Consultant to learn more.
For those family offices that want to continue to send in manual forms, we have moved to standard Letters of Direction. With everyone working remotely, it is even more important that we receive all of the required information in a clear and concise manner that allows our teams to quickly and accurately process our clients' transactions.
Jane: Thanks, Mary. It's great to know that families still struggling with manual approvals have options to streamline things quickly. A crisis like this brings new or heightened cyber risks. What is GFO doing to help protect clients in this environment?
Mary: A couple of things. Using our online tools as provides a higher level of security via a VIP Token that generates a code every time you want to log in whether you are in the office, on the road or working from home. For repetitive transactions, we are recommending clients utilize "protected profiles" which lock down the accounts where the money is coming from and to, the receiving bank instructions, etc. and only allow changes to a few fields such as date and amount. Any change to the "protected profile" would need to be reviewed and made available for approval on the Wealth Passport App.
"Capital calls are a common source of fraud. So if you're receiving any notices with wire instruction changes, please be sure to call your contact at the fund (not the number on the form) to verify the information and reduce fraud."
Finally, we want to remind all family offices that when you receive an email request from your families to move money, please perform a call back to that family member and also confirm the wire instructions, to ensure that they are accurate. This is a standard best practice, but any changes to routine should be double checked. Capital calls are a common source of fraud. So if you're receiving any notices with wire instruction changes, please be sure to call your contact at the fund (not the number on the form) to verify the information and reduce fraud.
Jane: Before we leave our readers today, what is one piece of advice you'd like to share?
Mary: After listening, hearing and seeing what challenges clients are facing in the past few weeks, I think it's important to take a step back and look at business resiliency in a new light.
Taking advantage of these online tools means that business resiliency becomes your new normal or business as usual, regardless of whether you're in the office, traveling or in a situation like today. You will be able to log in and do your job securely, no matter where you are or what is happening.
The benefits, in terms of staff time savings, efficiency and security, are more than worth the time it takes to enroll.
Jane: Mary, thank you very much for your time and your perspective. For our readers, we invite you to review the following resources to learn more. Thank you for joining us today and take good care.
---
Suggested Resources:
Your Guide to Building an Effective Cyber Security Program
10 Steps to Reduce Your Risk of Cyber-Fraud
Wealth Passport Mobile brochure
Protecting against Cyber Scams during the COVID-19 Pandemic
---
To Learn More, Contact:
David C. Albright, Head of Client Development – Americas, EMEA & APAC Regions, 312-557-1900 or DCA2@ntrs.com
Jane Flanagan, Director of Family Office Consulting, 312-557-2025 or JPF7@ntrs.com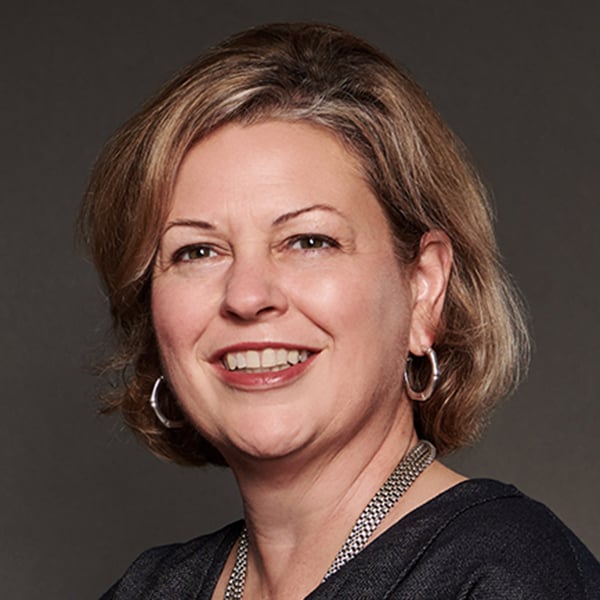 Mary E. Timmons
Chief Operating Officer
Mary Timmons currently serves as the Practice Chief Operating Officer of Global Family and Private Investment Office Services.