Corporate Social Responsibility
More Diversity. Greater Perspective.
We count a diversified workforce as one of our strongest assets. And we recognize that diversity of thought and experience allows us to draw on a wide range of perspectives to better serve our clients, employees, and our communities.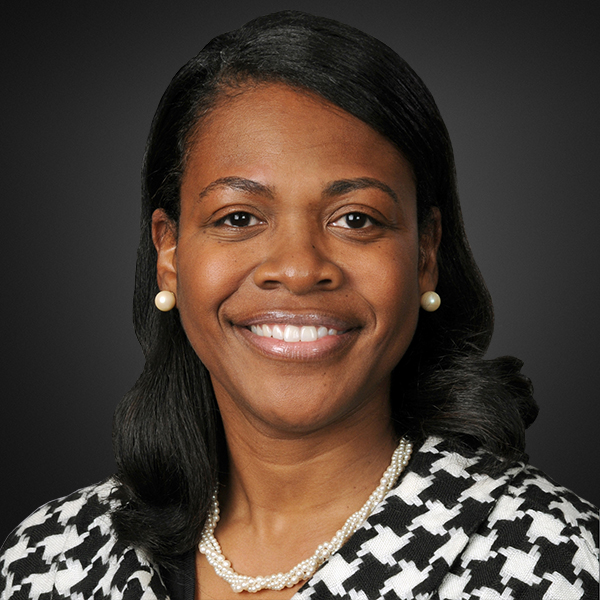 Deidra Jenkins
Chief Diversity, Equity & Inclusion Officer, Americas
Deidra Jenkins is a Senior Vice President and Chief Diversity, Equity & Inclusion Officer-Americas at Northern Trust.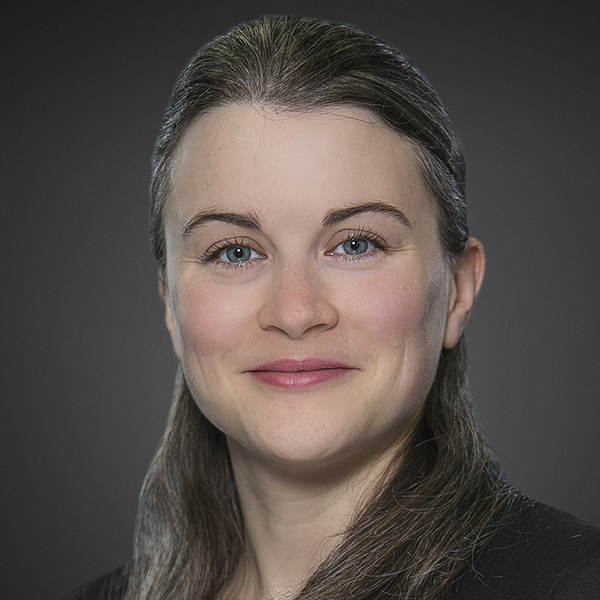 Sarah Boddey
Chief Diversity, Equity & Inclusion Officer, Europe, Middle East & Africa and Asia Pacific
Sarah joined Northern Trust in July 2016 and is responsible for the strategy and implementation of a wide variety of D&I programmes and initiatives.
Value in Diversity.
Northern Trust is committed to capitalizing on the strengths and individual differences across our diverse workforce. What differentiates us is the unwavering belief that diversity, equity and inclusion are inextricably linked: true diversity can exist only in an inclusive work environment where any individual or group feels welcomed, respected, supported and valued to fully participate and contribute to our success.

We ensure our policies guide our behaviors to create and maintain a discrimination-free workplace. Northern Trust supports total diversity: gender, age, race, religion, sexual orientation, gender identity, ethnicity, physical disabilities, and marital/family status, among others.
A Conversation with Connie Lindsey & David Blight
Northern Trust celebrates Black History Month. Watch Connie Lindsey's enlightening interview with Pulitzer Prize Winning author, David Blight, as they discuss Frederick Douglass, his life and impact on our world today.
Employer of Choice
Our commitment to providing equal opportunity for all employees and our focus on creating and maintaining a diverse workforce has been recognized by many groups, including: Working Mother, Black Enterprise, Diversity MBA and Latina Style magazines, as well as the National Association of Female Executives and The Corporate Equality Index.
Expand Our Access to Talent
We strive to have a globally diverse workforce where engagement and inclusion drive business excellence. To achieve this, we work with many organizations locally and globally.
North America
Association of Latino Professionals in Finance and Accounting (ALPFA)
Association of Employee Resource Groups (ERGs) & Councils
Chicago United
Disability:IN Chicagoland
Diversity Best Practices
Diversity Project
Financial Services Pipeline Initiative
Hispanic Alliance for Career Enhancement (HACE)
Hiring Our Heroes
Mayor's Office for People with Disabilities (MOPD) - City of Chicago
National Association of Asian American Professionals (NAAAP)
NeuroLeadership Institute
Out & Equal Workplace Advocates
True Blue Inclusion
APAC
Northern Trust Manilla was a recipient of the Duyan Ambassador award in the 6th Philippine Financial and Inter-industry Pride Annual Gala as recognition of Northern Trust's continued commitment and unwavering support to the community, raising awareness on HIV/AIDS, and making a significant impact on the lives of the children living with HIV
Northern Trust India recognized as a Top 100 Best Companies To Work for Women in India 2020 by AVTAR Flexi Careers India and Working Mother Media US Northern Trust India recognized as An "Exemplar for Inclusion" 2020 by AVTAR Flexi Careers India and Working Mother Media US
Northern Trust India was recognized as a honoree under the category " Global Workplace Excellence" OUTIE awards by Out and Equal USA 2020
Diversity and Inclusion in Asia Network (DIAN)
Philippine Financial Industry Pride (PFIP)
Pride in Diversity (Australia)
Australia Government – Workplace Gender Equality Agency
NASSCOM (India)
EnAble India
Women in Super
EMEA
Mind Workplace Wellbeing Index – Silver Award
Mind Workplace Wellbeing Index – the UK's definitive benchmark related to mental health and wellbeing policy. As part of the submission, we participate in both staff and employer surveys to help us assess where the gaps lie regarding our approach to workplace wellbeing and staff perceptions, enabling us to identify key interventions needed.
Ministry of Deference Employer Recognition Scheme – Gold Award
Ministry of Deference Employer Recognition Scheme - the Defence Employer Recognition Scheme (ERS) encourages employers to support defence and inspire others to do the same. The scheme encompasses bronze, silver and gold awards for employer organisations that pledge, demonstrate or advocate support to defence and the armed forces community, and align their values with the Armed Forces Covenant.
Diversity Project
Stonewall
Working Families
Parental Choice
My Family Care
OUTStanding
Mind
London Women's Forum
The Centre for Inclusive Leadership
The Diversity Practice
United in Diversity (Luxembourg)
Charte de la Diversite Letzebuerg