Who We Serve

What We Do

About Us

Insights & Research
Who We Serve

What We Do

About Us

Insights & Research
Giving back to our communities
"It's thrilling to see our employees live out our values, particularly in a global effort that unites us in service," says Shana Hayes, Northern Trust's director of Corporate Philanthropy. "It's been a part of our culture for more than 130 years, and it's inspiring to see that sentiment and motivation continue to grow."
Month of service blows away expectations
The desire to give back is embedded in Northern Trust's DNA, but in October 2022—our global month of service—employees outpaced even their own expectations of service, smashing previous company records of volunteer hours performed, organizations assisted and meals donated.
Whether planting trees in the Philippines, delivering meals to the elderly in Singapore, walking shelter dogs in Ireland or cleaning litter from the parks of Luxembourg, to name just a few of the activities we collectively participated in, Northern Trust employees performed more than 25,000 hours of service for a total of more than 1,200 organizations. This marked a nearly 150 percent increase over last year in the number of employees participating, and a 50 percent increase in the number of recipient organizations.
To encourage and enable this action, the company provides each employee two paid days to do this work, and further pledged donations of 50 meals to those in need for every hour employees volunteer through The Global FoodBanking Network, European Food Banks Federation and Feeding America. In 2022, thanks to the generosity of employees, Northern Trust pledged more than 1.25 million meals.

Board Leadership
Many of our employees extend their leadership outside of Northern Trust. By serving on the boards of charities that are meaningful to them, they have the opportunity to make a difference. Marie Dzanis, a London-based executive vice president for our Asset Management business, has had a seat on the advisory board of BlinkNow Kopila Valley Childrens Home and School since 2009.  
The organization works to create a better world by empowering the women and children of Nepal through education, a safe environment and inspiration. "My husband and I believe that children—particularly young girls—and education are the future of the world," says Dzanis, who along with her husband, has helped source scholarship money and mentored numerous children through adulthood. "They impact the community by giving orphans an education, and they tested with the highest scores on their national exams."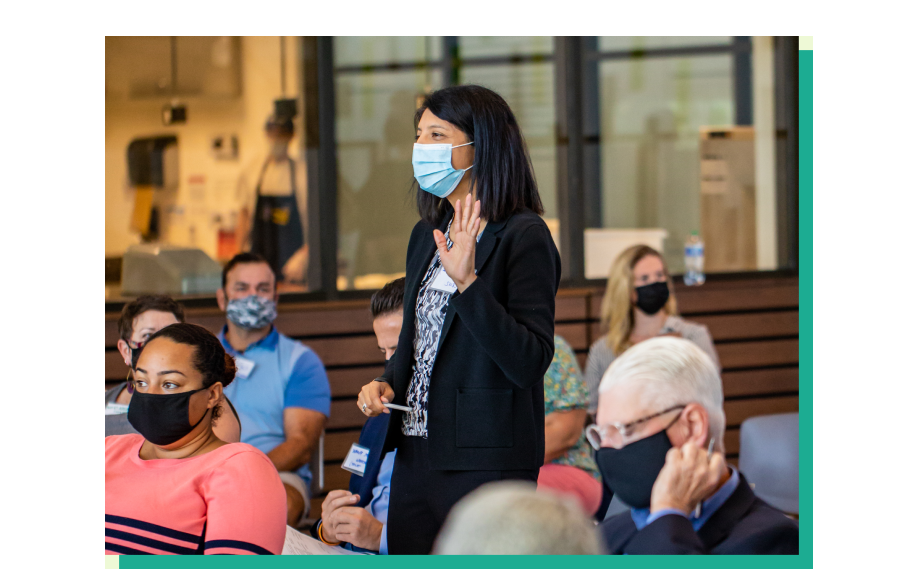 Intellectual Capital
There are many ways to give back to the community, and many of our employees use their professional expertise to assist organizations who can benefit from their skills. Noemi C. Cruz, a vice president and senior client advisor for our Wealth Management business, began advising the Chicago-based Neighborhood Entrepreneurship Lab (NEL)—which helps encourage and enable entrepreneurs from all backgrounds by pairing them with advisors who provide intensive support for nine months—in 2022.
Cruz has been providing a business owner with financial expertise on budgeting and cash-flow planning. "NEL is a great organization that helps first-time business owners in the community get on their feet," she said. "I was excited to hear that these organizations exist and invest time and effort in small business owners. It motivated me to be part of such a wonderful organization and give back to business owners who would not have the resources, if not for NEL."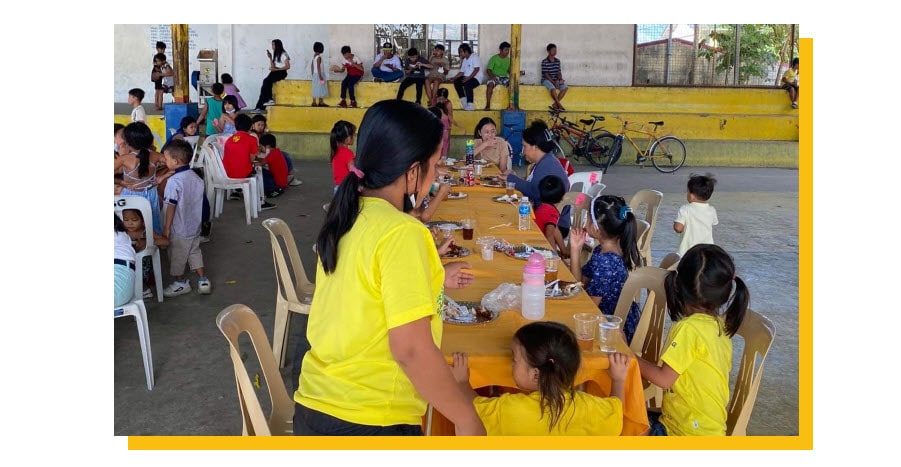 Direct Service
In addition, our employees volunteer their time to assist charities with whatever is needed, day to day. Fritz Santiago, vice president for financial reporting, has been working with Barangay Calulut Pampanga Feeding Program, a feeding program in Manila, since 2000. Volunteers like Santiago collect goods and prepare meals for those in need in the community. 
"This community is considered to be the poorest among the poor in the region," he says. "Offering help and providing essential needs to those that highly and immediately need them is valuable and impactful. I'm also able to witness and validate that all the donations and support go directly to the community."