Front Office Solutions
Efficient and effective data insights
Front Office Solutions simplifies investment data management for complex institutional investors with diversified portfolios.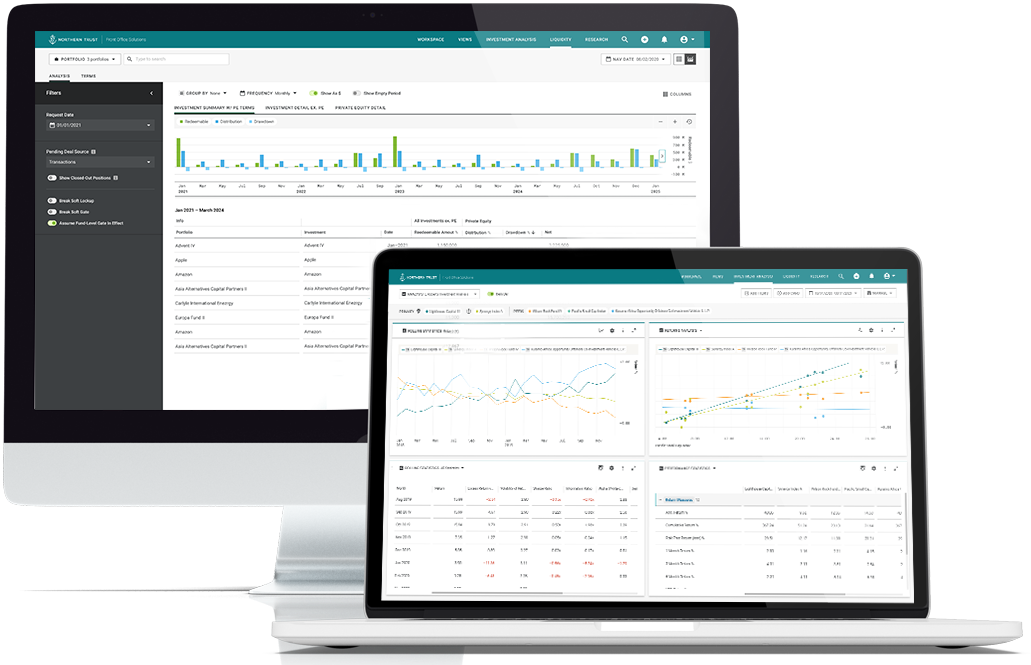 Support your unique goals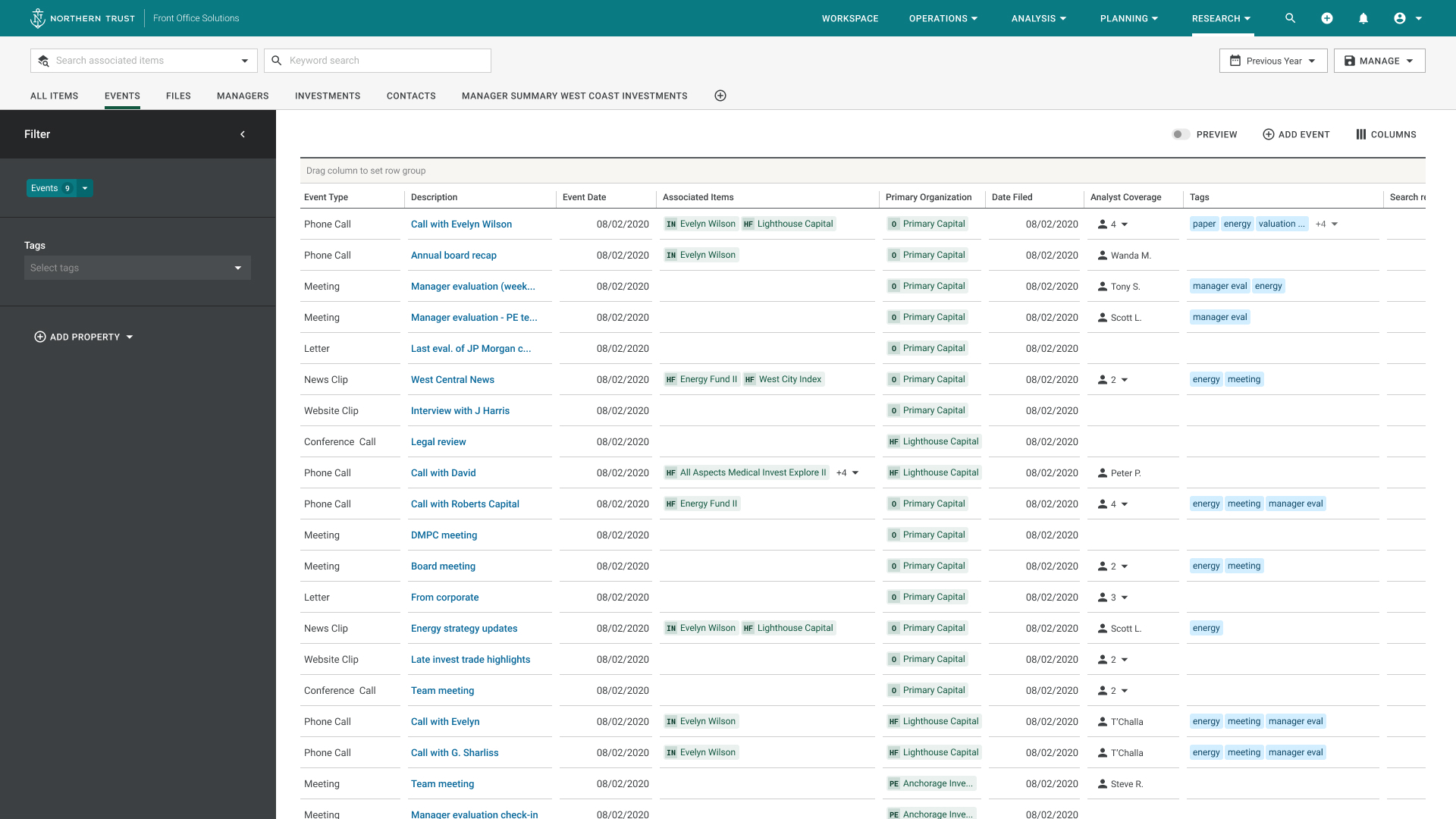 A workspace built for portfolio managers and research staff providing data from internal and external sources. This includes tracking of meetings, emails and calls with a configurable design to customize workflow.
Consistent, high-quality data...
A centralized platform supporting the needs of investment and operations teams who perform asset allocation, manager selection and direct investing for complex asset strategies.

Classifications
Flexible asset groupings
Customizable schema
Dynamic performance buckets
Exposure lenses as a reporting construct

Properties
Unlimited and on demand property creation
Customizable views, including due diligence processes, pipeline tracking, benchmarks and peer groups

Time Series
Time series tracking of investments and underlying holdings
Quantitative and qualitative tracking
On-the-fly creation

Reports
40+ configurable reports
Report integration
Accessible Excel plug-ins
Automate processing of manual documents - DDQs, audited statements, tax filings, etc.
...Delivered in flexible ways

Desktop
Manage your data with ease

Web
Visualize data through charts and graphs

Mobile
Access your records and contacts on the go

Excel
Export and share your data

API
Key integrations with outside software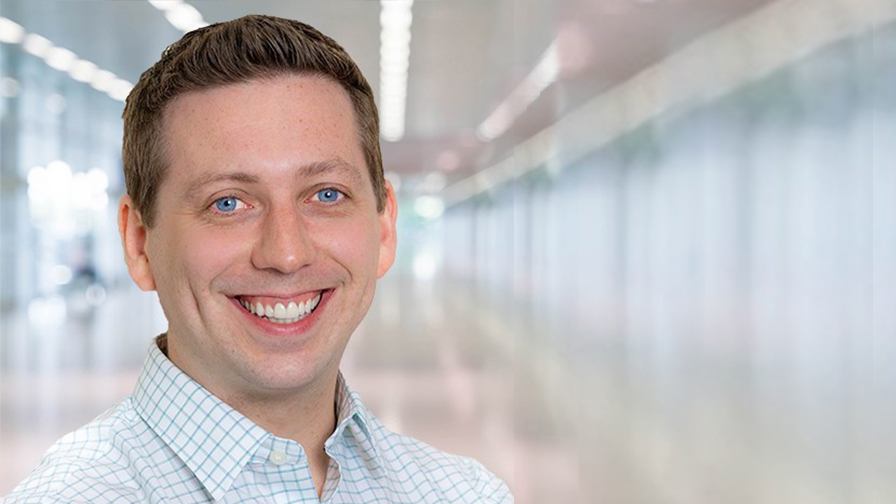 Pushing the boundaries for our clients
Austin McLaughlin, our Product Manager. "I work with very accomplished developers, designers and analysts. But what sets us apart is our laser focus on human centered design - we live and breathe it. It has become so ingrained that our developers are instantly asking 'how does this benefit our clients.' There is no doubt for us to continue to stay innovative and find unexpected opportunities, we have to build this deeper understanding with our users."
Latest Press Releases
Business supporting complex asset owners adds new roles as demand for its leading-edge capabilities continues to grow.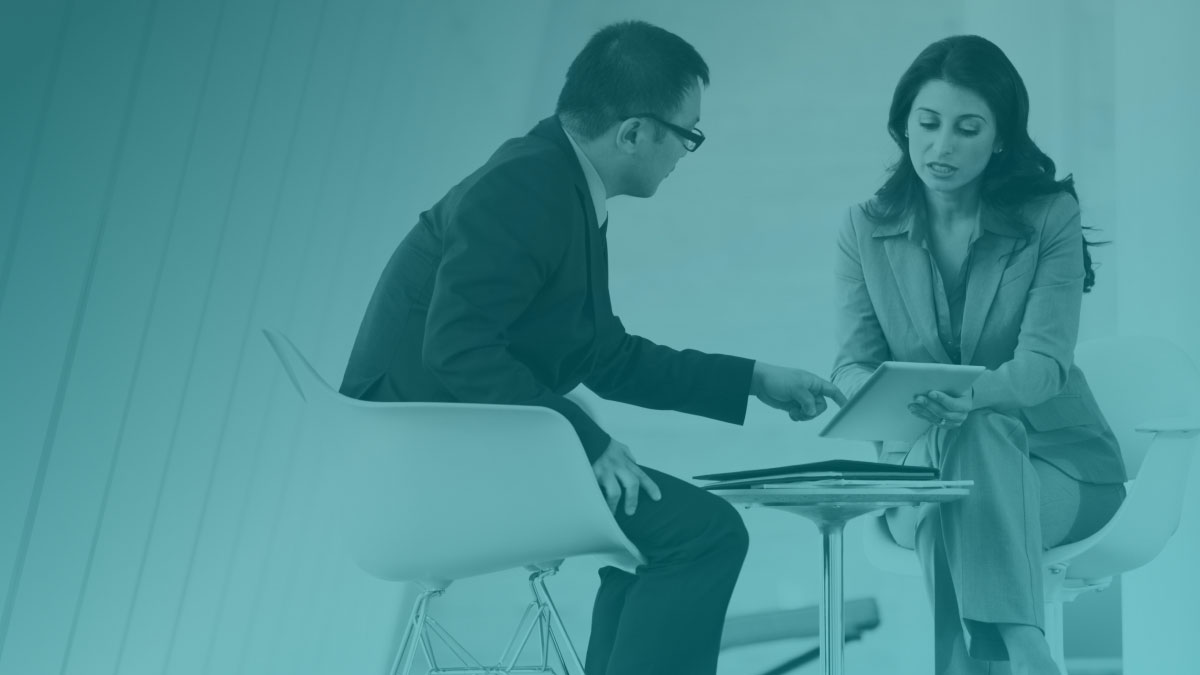 Northern Trust Launches Operational Risk Consulting Service for Front Office Solutions Business
Northern Trust Front Office Solutions today announced the launch of Operational Risk Consulting, a bespoke service that provides management consulting with a specialized focus on investment operations.
See it in action
Want to see more? Schedule a demo with our team to learn more about the exciting features and services Front Office Solutions has to offer.
Front Office Solutions
On a mission to empower asset owners
© 2021 Northern Trust Corporation. Head Office: 50 South La Salle Street, Chicago, Illinois 60603 U.S.A. Incorporated with limited liability in the U.S. Products and services provided by subsidiaries of Northern Trust Corporation may vary in different markets and are offered in accordance with local regulation. For more information, read our legal and regulatory information about individual market offices. This material is directed to professional clients only and is not intended for retail clients. For Asia-Pacific markets, it is directed to expert, institutional, professional or wholesale clients or investors only and should not be relied upon by retail clients or investors. Issued in the United Kingdom by Northern Trust Securities LLP.