Front and Middle Office Services
On a mission to empower asset owners.
Sophisticated, multi-asset class investors deserve high-tech and high-touch data management solutions for their middle and front offices. Northern Trust Front Office Solutions is engineered to efficiently evaluate portfolios, acquire better insights and mitigate operational risk to power investment decisions.
 Designed for modern and diverse portfolios, this cloud-based platform features an exceptional range of functionality and customization options to empower asset owners performing asset allocation, manager selection and direct investing in-house.
 Front Office Solutions is an integrated digital and service solution ideal for asset allocators with:
Complex portfolios and a large exposure to alternative assets
Dedicated in-house investment teams
A need for a unified platform
A holistic digital and service solution for modern institutional portfolios fit for purpose to enable data integration, team collaboration and portfolio analysis.

COMPREHENSIVE AND CUSTOMIZABLE

A single source of accurate and complete data
Greater access to the data you need, how and when you need it
Completely customized to your investment process

EFFICIENT AND IMPECCABLE

More automation, fewer manual tasks to drive operational efficiency
Expertise and consultation from partners who understand your business
Visibility across teams and asset classes to enable collaboration

QUANTITATIVE ANALYSIS

Understand with confidence the true health of your portfolio, including exposure and liquidity in a detailed fashion
Analyze multiple factors to chart the best course forward
Model multiple scenarios to better understand the impact of your decisions and market volatility
Learn how our digital and service platform can answer your questions on Asset Allocation, Investment Strategy, Scenario Planning and Decision Efficiency.
Trends in Asset Servicing
---
As asset owners have increased their allocations to alternative assets, many have been challenged in aggregating an accurate picture of their portfolios. New technology solutions can change that experience.
In 2020 asset managers adjusted to the new normal, what new trends are apparent and how will they impact operational risk in the year ahead?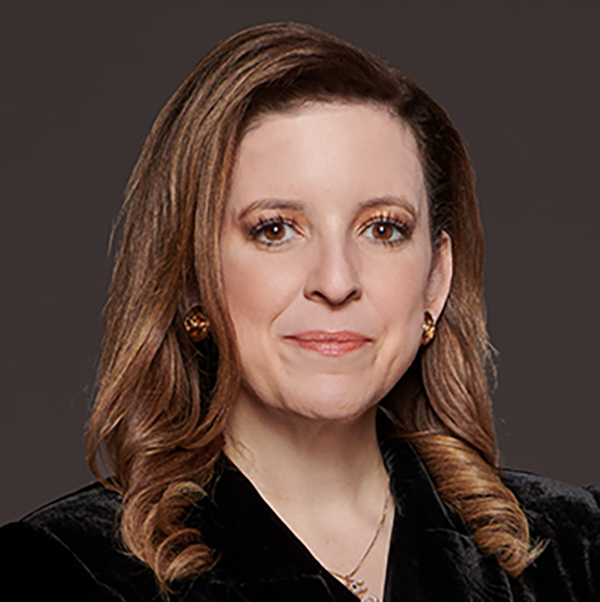 Melanie Pickett
Practice Executive, Head of Front Office Solutions
Melanie joined Northern Trust in January 2017, charged with creating a new line of business within asset servicing centered on meeting the operational and technology needs of complex asset allocators across the globe.
---
© 2021 Northern Trust Corporation. Head Office: 50 South La Salle Street, Chicago, Illinois 60603 U.S.A. Incorporated with limited liability in the U.S. Products and services provided by subsidiaries of Northern Trust Corporation may vary in different markets and are offered in accordance with local regulation. For more information, read our legal and regulatory information about individual market offices. This material is directed to professional clients only and is not intended for retail clients. For Asia-Pacific markets, it is directed to expert, institutional, professional or wholesale clients or investors only and should not be relied upon by retail clients or investors. Issued in the United Kingdom by Northern Trust Securities LLP.