Fulfill your charitable intentions with a Donor Advised Fund.
Login to Access Your Donor Advised Fund (Non-Passport Users)
Select the Client Login button at the top of your screen to access your donor advised fund through private passport. If you are not a private passport user, please use the link below.
The Northern Trust Charitable Giving Program (Program) offers our donor advised fund as a simple, cost-effective strategy to meet your charitable giving goals.
Explore some of the personal and financial advantages of establishing a Donor Advised Fund:


Simplicity. Streamlined administration of your philanthropic planning reduces time and the collection of receipts allowing you to focus on your philanthropic goals.
Flexibility. Irrevocable charitable contributions of cash or appreciated publicly traded securities provide an immediate income tax charitable deduction to eligible donors.
Income Tax Benefits. Because a contribution to the Program qualifies as a contribution to a public charity, a charitable deduction for income tax purposes will be immediately available to eligible donors based on the full fair market value of the cash or publicly traded securities contributed.
Tradition of Giving. Promote generations of giving by naming family members or trusted friends as additional advisors and successor advisors to the fund.
Honoring Others. You may choose to have a grant recognized by the fund name, by fund name and donor/advisor names, remain anonymous or honor a colleague, friend or family member.

Why Choose a Northern Trust DAF?
Access to our state of the art portal through Private Passport
Straightforward contribution and granting processes (simply open the account, add funds, and begin making grant recommendations)
Ability to contribute approved unique assets
Connection to the expertise of our Philanthropic Advisory Services team
Utilization of our individually managed account structure in funds over $1,000,000 

Getting Started is Easy…


Contact Us
We welcome the opportunity to work with you and your family.
To discuss any questions you may have about establishing and maintaining a donor advised fund through the Northern Trust Charitable Giving Program, contact your relationship manager or a Northern Trust representative at 866-494-4273.



Learn more about establishing a Northern Trust Donor Advised Fund with our Charitable Giving Program Guide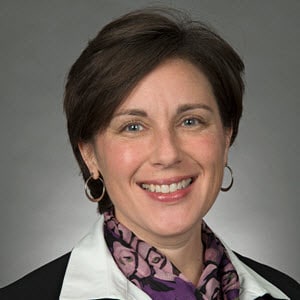 Christine Donovan
Manager, The Northern Trust ­Charitable Giving Program
Christine A. Donovan is a Senior Vice President in Northern Trust's Foundation & Institutional Advisors practice.