Nonprofit Investment Management
Contact Us
For more information, contact Darius Gill, CFA, National Practice Executive at 312 444 7153 or DAG9@ntrs.com.
Achieve your organization's investment goals
Efficiently and effectively investing your organization's assets can be a daunting undertaking. By either serving as an investment advisor or outsourced chief investment officer (OCIO), Foundation & Institutional Advisors (FIA) will work with you to develop an investment program tailored to your organization's unique needs. 
ALIGN YOUR PROGRAM WITH YOUR MISSION AND POLICIES
Northern Trust's Foundation & Institutional Advisors can develop an investment program that matches your spending policy, annual draw and risk/return profile. The peace of mind you'll get means you can fully devote your time and energy to what is most important – achieving your organization's mission.
Investment strategy
Access to compelling investment strategies from well-respected firms worldwide.
Investment program design
Our multi-asset class, multi-manager approach develops an optimized portfolio designed to achieve your risk and return investment objectives as well as your spending needs and return expectations with a low level of risk.
Program implementation
Put the optimal combination of managers to work (active, passive and/or mix) in constructing each asset class with a mix of risk and risk control.
Monitoring and continuous evaluation
You'll receive regular reviews of performance versus benchmarks. We'll bring you new ideas and rebalance periodically. We provide a spectrum of highly customized services and reports to meet your accounting requirements including
Video: Portfolio Management - (3:38)
Related Content
Most tax exempt organizations do not want gain or loss recognition to effect the management of their assets. However, some institutions may need to consider a strategy that can allow staff to control gains and losses on a custom basis.
Provide a clear road map for managing your organization's investments and spending over time. A carefully crafted investment policy statement can help you define your investment philosophy and process.
Cash Balance Retirement plans are of greatest appeal to companies with predictable cash flows and their workers, especially those with high incomes whose savings goals may not be met with traditional 401K plans.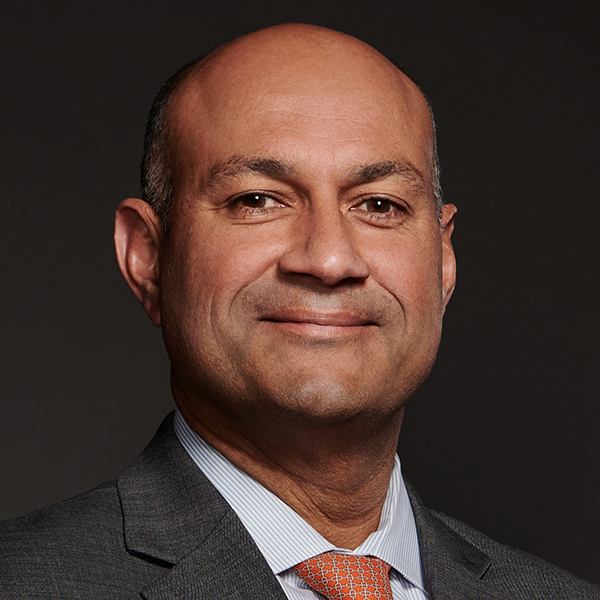 Darius A. Gill, CFA
National Practice Executive
Darius is the National Practice Leader for our Foundation & Institutional Advisors practice.
The Northern Trust Company. Member FDIC

© 2020 Northern Trust Corporation. Head Office: 50 South La Salle Street, Chicago, Illinois 60603 U.S.A. Incorporated with limited liability in the U.S. 
This information is not intended to be and should not be treated as legal advice, investment advice or tax advice and is for informational purposes only. Readers, including professionals, should under no circumstances rely upon this information as a substitute for their own research or for obtaining specific legal or tax advice from their own counsel. All information discussed herein is current only as of the date appearing in this material and is subject to change at any time without notice.
Certain affiliates of Northern Trust may be utilized in providing investment management services, including Northern Trust Investments, Inc. and 50 South Capital Advisors, LLC, which are registered under the Investment Advisers Act of 1940.
This information, including any information regarding specific investment products or strategies, does not take into account the reader's individual needs and circumstances and should not be construed as an offer, solicitation or recommendation to enter into any transaction or to utilize a specific investment product or strategy. This presentation is neither an offer to sell, nor a solicitation of an offer to buy an interest in an investment fund.