Who We Serve

What We Do

About Us

Insights & Research
Who We Serve

What We Do

About Us

Insights & Research
Take greater control of your retirement assets when you leave a job by rolling them over to an IRA.
Deciding what to do with retirement assets after leaving your employer can seem overwhelming. But understanding your options can help you make an informed decision based on your unique goals and income needs.
Types of IRAs
The most common types of IRAs are Traditional and Roth. The key differences between the two are their tax treatment and distribution requirements. For Traditional IRAs, a required minimum distribution must generally be taken annually beginning at age 72, otherwise you may incur penalties.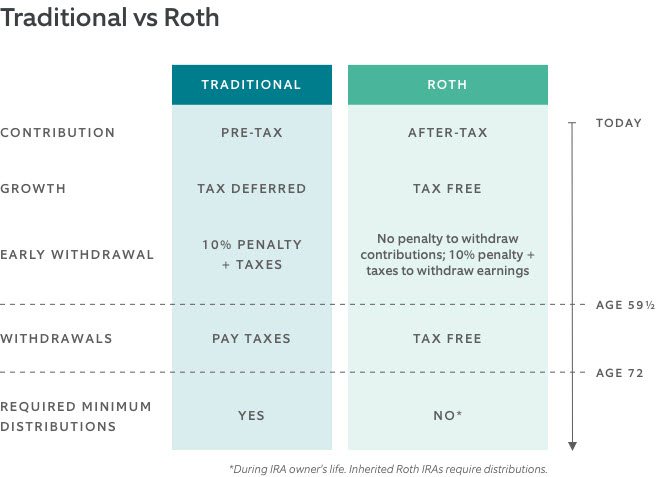 Rollover Options
To help you determine which rollover option might be right for you, following is a summary of the benefits and considerations for each:
---

To understand more about the various treatment of Traditional and Roth IRA and 401(k) accounts, please see Common Retirement Account Options.
---
Is an Employer Retirement Plan to IRA rollover right for you?
There are situations when rolling over from an employer retirement plan to an IRA could be advantageous:
Consolidating your accounts in one place provides simpler management and ease of accounting
A rollover of your retirement plan funds into an IRA may provide a larger selection of investing options
No taxes will be withheld from your rollover amount if the plan administrator transfers the assets directly to another qualified plan or traditional IRA

Considering a rollover to Northern Trust?
If you are interested in rolling over assets to Northern Trust, we can offer the following solutions:
Northern Trust IRA – work with a portfolio manager in our Wealth Management business to create an investment approach based on your unique situation and goals.
Northern Trust Securities, Inc. IRA – work with our financial advisors to create an investment portfolio that's right for you.
Contact us at your local Northern Trust office to get started.