How to Strengthen Family Governance in the COVID-19 Crisis
Leverage time and technology to strengthen family bonds.
Along with its immediate health risks, COVID-19 has brought with it many uncertainties and some challenging lifestyle changes. The shelter-in-place orders, loss of lives and market volatility have led to elevated anxiety levels for many of us. Amid the turmoil, however, it helps to remember those aspects of life that remain unchanged – like our commitment to our families, causes and values.
However, the unexpected shelter-in-place lifestyle has also produced a silver lining. It has given many of us something we have lacked for years, the gift of time. With social activities on hold, students home from school and, for many, a commute just down the hall to the home office, COVID-19 offers a unique opportunity, the time to focus on our familial commitments, culture and vision.
Having worked alongside our clients through similarly challenging events over the decades, we have seen first-hand how families can benefit from focusing on shared priorities during periods of crisis. Below, we discuss five ways your family can strengthen connections, stay grounded and pursue learning opportunities during this unique time.
1. Create or revise your Cornerstone Statement. In the face of unprecedented uncertainty, it can be comforting for family members to understand that your shared beliefs and values are timeless. A Cornerstone Statement is a collection of your family's values, vision and mission statements. It is developed through a collaborative process that encourages family members to reach consensus on the purpose of their wealth. Whether you are starting a new document or revisiting an existing statement, discussing your family's priorities helps you refocus on what is most important. It also illuminates ways to engage in activities that are both true to your family's mission and reflective of the current crisis environment. Here are several questions to help facilitate the discussion while developing or revisiting your statement:
What are you grateful for during this time?
How might you adapt your favorite family traditions in light of shelter-in-place restrictions?
Are there urgent local, national or global societal needs that align with your family values? Are there ways you can support these needs?
Would adapting different ways of communicating help enhance engagement among family members? Which technology platforms might work best?
Is holding a family meeting or addressing an unresolved issue using virtual meeting technology a viable option?
2. Share your investing experience with family members. Many older family members have lived through extreme market volatility. However, for young adults who have enjoyed relatively robust markets and strong job markets throughout much of their lives, the current economic environment is particularly discouraging. From the stress caused by the closing of businesses to future employers rescinding job offers, recent graduates and early-stage career family members may be facing significantly lower financial expectations. Sharing that your portfolio is designed to stay on track to meet your goals, and how it has reacted to market disruption, can offer a valuable lesson to these young adult family members.
The Goals Driven Wealth Management (GDWM) process, which was built to withstand market volatility and provide a steady focus on meeting your family's goals, provides the framework for a multigenerational discussion regarding family values and how these translate into spending goals. Being interactive and visual, GDWM enables all participants to understand the causes and effects of strategic and tactical investment decisions. Family members may gain some comfort from working through this exercise to see first-hand how, even through down markets, your family can remain on track to meeting its goals.
3. Help your children develop budgeting skills. While many schools are closed, there is one lesson you could be teaching that is rarely taught in classrooms. It's arguably one of the most important for your children's future success: how to handle money responsibly. While your children are at home, consider introducing them to budgeting and saving strategies.
For example, young children can be taught the value of money by creating a family "currency" out of household objects such as paperclips or marbles. This currency can be used to "purchase" screen time or other privileges. Give them a daily or weekly amount, and allow them to determine how best to "spend" it. If they run out, give them opportunities to earn more currency by doing special tasks outside of their required household contributions.
For older children, consider encouraging them to imagine a family vacation that they would want to take once life returns to normal. Provide them with a budget, and invite them to research destinations, accommodations and activities with that monetary constraint in mind.
4. Engage in charitable giving. Family members may be subject to anxiety during the crisis, and children are especially susceptible. Focusing on things you can control and the amazing amount of philanthropic engagement taking place around the globe may help alleviate these anxieties. Many families develop a charitable giving plan over time, exploring various interests and experimenting with ways to address causes that are important to them. However, the world is changing quickly now. As a result, many families who would normally focus their giving on creating systemic change are now choosing to address immediate needs. Outright giving may be a more nimble and effective way to make a difference.
For families with young children who may feel restless at home, this is an opportunity to engage them in broad discussions about how the COVID-19 crisis is affecting vulnerable populations. You might encourage them to research a crisis-related issue or solution that your family can support today. For example, have them explore making a charitable donation to a local nonprofit or investing in a GoFundMe campaign of their choosing.
5. Maintain your family meeting routine. Family meetings give everyone a voice. They can also help build children's self-esteem by sending the message that family time is important and a priority for your family. Despite the mandated physical barriers required by current circumstances, time and technology can allow us to interact more frequently.
Consider whether virtual family meetings are an option. Though these meetings adhere to the traditional tenets of in-person meetings, to overcome the limitations of technology, it helps to take some extra steps to ensure success:
Select a strong facilitator to keep conversations focused. Because body language may be less obvious on virtual platforms, the facilitator will need to be an excellent listener and comfortable encouraging engagement from all participants.
Acknowledge that virtual meetings typically include delayed response times. You may want to streamline the agenda to focus on critical topics.
Circulate and confirm the agenda ahead of time to encourage engagement.
Assign roles and responsibilities so that each party is clear on when they should take control of the conversation.
For additional suggestions on facilitating dialogue around your family's priorities and involving all members of your family in the discussion, download our sample agenda for holding a virtual family meeting.
The realities of COVID -19 provide a meaningful context in which you can reinvigorate your family's priorities, educate young family members, engage in philanthropy and stay connected. With time and technology, your family can identify relevant actions that reflect your values and effect positive change, highlighting the enduring nature of your family's culture. With planning and engagement, you may even emerge from this pandemic stronger than you were before.
---
Creative Approaches to Communication
Many of our clients have shown resilience and creativity in their approaches to communication during the pandemic. Below are several examples.
Dining virtually: One family has members spread across the U.S. They have been conducting virtual family dinners every Sunday evening for years, using platforms such as FaceTime, Zoom or WebEx. They are committed to continuing this tradition to maintain a sense of connectivity.
Hearing What You Are Saying: In order to avoid possible miscommunication when texting and stay more connected, another family has committed to only sending each other video or voice texts.
Workshopping Documents: A family that has been working through their Cornerstone Statement has saved the draft into Google Docs to allow all family members to view it and comment as they see fit before holding a video call to talk through the final document.
Valuing Transparency: One wealth creator plans to disclose the market's effects on his investment portfolio with his adult children. He wants them to learn from both his mistakes and his precautionary decisions. He is using the current economic environment to educate them about the financial returns and risks of investing.
Making Flexible Decisions: The directors of a family foundation, who focus their charitable giving on food insecurity, have decided to accelerate the foundation's grant process. This will help ensure that food banks in rural communities are able to continue distributing food to low-income families and workers who have lost their wages.
---
© 2020 Northern Trust Corporation. Head Office: 50 South La Salle Street, Chicago, Illinois 60603 U.S.A. Incorporated with limited liability in the U.S.
This information is not intended to be and should not be treated as legal, investment, accounting or tax advice and is for informational purposes only. Readers, including professionals, should under no circumstances rely upon this information as a substitute for their own research or for obtaining specific legal, accounting or tax advice from their own counsel. All information discussed herein is current only as of the date appearing in this material and is subject to change at any time without notice.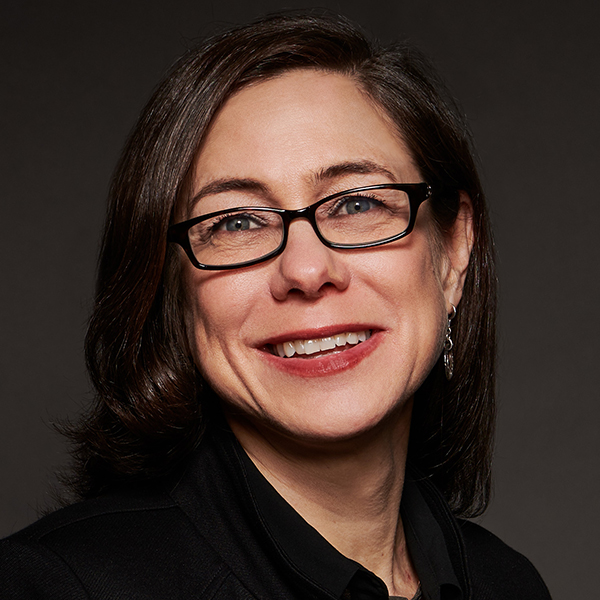 Amy E. Szostak
Director, Family Education and Governance
Working with Northern Trust's wealthiest client base, Amy has gained insights into how families successfully navigate sustainable intergenerational wealth.